Brazil Drought Boosts Coffee Prices, Threatens Sugar Production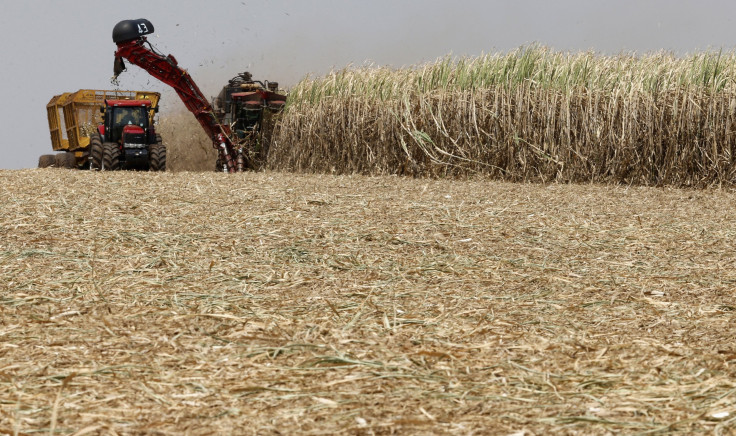 A deepening drought crisis across Brazil is hitting two of the country's largest exports as coffee prices surged to their highest level in two years and sugar production is headed for a steep decline. The drought affecting Brazil this year is the worst the country has faced in decades, triggering alarm for cities like Sao Paulo, which has instituted emergency measures to cope with a water supply crisis.
The price of Arabica coffee, of which Brazil is the world's top supplier, soared to a two-year high last week as meteorologists predicted low prospects for rainfall in Brazil's coffee-producing regions for the rest of October and November.
Brazil joins other Central American countries dealing with coffee crop woes as El Salvador, Honduras, Panama and Guatemala have all dealt not only with drought but also coffee rust, a fungus that hit crops and resulted in the loss of more than $1 billion since 2011. Meanwhile, however, Colombian coffee seems to be taking advantage of the situation. Colombia's coffee output looks set to reach a 20-year high this year.
Sugar industry experts say the toll on Brazilian sugar could lead to the first global sugar production deficit in years. Jonathan Drake, chief operating officer of RCMA Group Pte., a Singapore trading company, told Bloomberg Brazil's sugar cane harvest could fall by around 10 percent in the year beginning April 1. Brazilian cane sugar industry group Unica also reported production fell by 29 percent in the second half of September in Brazil's Center-South region, which produces about 90 percent of the country's output. The U.S. Department of Agriculture's bureau in Brasilia also predicted Brazil would export 24 million tons of sugar from May 2014 to April 2015, a six-year low.
The drop in supply might provide some eventual relief for global producers, who have faced depressed prices from years of oversupply of sugar. But in the meantime, Brazil's sugar industry is still facing a host of problems. Sugar mills, facing both inflation and low prices, have been saddled with debt as they've sold sugar below production costs, and dozens of mills have shut down in the past year. Ethanol mills have been facing the same slump. A recent report by research firm Ricardo Pinto Associados said 30 sugar and ethanol production plants are on the verge of bankruptcy.
© Copyright IBTimes 2022. All rights reserved.
FOLLOW MORE IBT NEWS ON THE BELOW CHANNELS