Brazil Icon Cafu Claims $254M Star Is 'Technically Better' Than Lionel Messi, Cristiano Ronaldo
KEY POINTS
Neymar moved from Barcelona to PSG in 2017
He is the most expensive player in the history
He has won three Ligue 1 titles with PSG
Neymar is "technically better" than Lionel Messi and Cristiano Ronaldo, according to Brazil's great Cafu.
Neymar, who was once considered one of the successors of Messi and Ronaldo, has never managed to reach the full potential that many believed would lead him to the prestigious Ballon d'Or award.
After being in Messi's shadow at FC Barcelona, Neymar moved to Paris Saint-Germain (PSG) in a bid to become the club's main player. However, that has not happened yet with Kylian Mbappe having the spotlight and Messi now himself at Parc des Princes.
Neymar, who moved to Paris at $254 million, still remains the most expensive soccer transfer in history.
With 265 goals and 166 assist in 447 competitive appearances since his first-team debut in 2009, Neymar is one of the modern-day greats, who needs to take up the responsibility of leading the side, as per his compatriot Cafu.
"Neymar is technically better than Messi, better than Cristiano Ronaldo, but he must assume the responsibility of a leader. One must dedicate themselves 100 percent to football, I'm not better than Neymar, but I am better than other right-backs because I dedicated myself to that. He [Neymar] has to become a captain," Cafu explained at the MARCA Sports Weekend event in Seville.
Cafu captained Brazil to the 2002 FIFA World Cup title while he also wore the captain armbands at Roma and AC Milan. The former right-back has revealed that he could have formed a great full-back partnership with Roberto Carlos at Real Madrid.
"I had the opportunity to play for Real Madrid in 1992 when Sao Paulo played for its first world title. They came after me, they talked to me and the club, but Sao Paulo didn't release me because they wanted me to play in the Intercontinental Cup. There was a pre-agreement between Real Madrid and Sao Paulo for Vitor to go to Madrid and then return and for me to go to Madrid, but Sao Paulo had the Copa Libertadores and the World Championship, they wouldn't let me leave anymore," added Cafu, who won two World Cup titles with Brazil (1994 and 2002).
Meanwhile, Neymar is yet to win a trophy with the Brazil national team. However, the former Santos forward has won several laurels on the club level, including the Champions League trophy with Barcelona, two La Liga titles and three French league titles with PSG.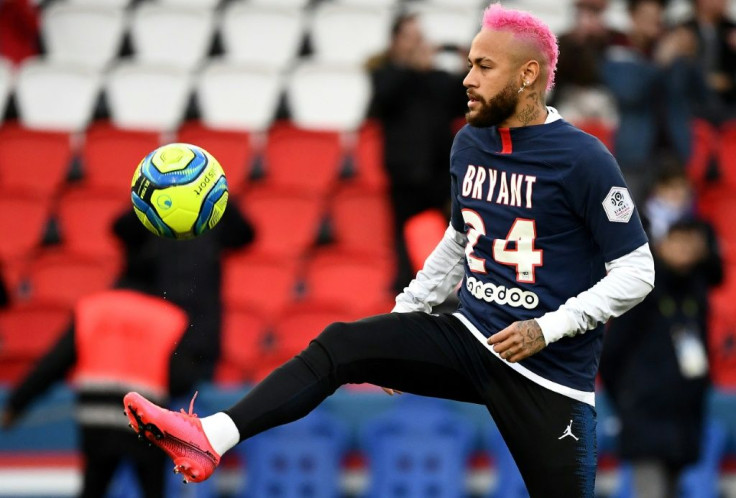 In the 2021-22 season, Neymar has netted three goals and as many assists in 11 matches for PSG, across all competitions. With 34 points, PSG are at the top of the Ligue 1 table, 10 clear of second-placed Lens.
© Copyright IBTimes 2022. All rights reserved.
FOLLOW MORE IBT NEWS ON THE BELOW CHANNELS