Brazil Q3 2013 GDP Preview: Economists Predict Drop, But No Recession Ahead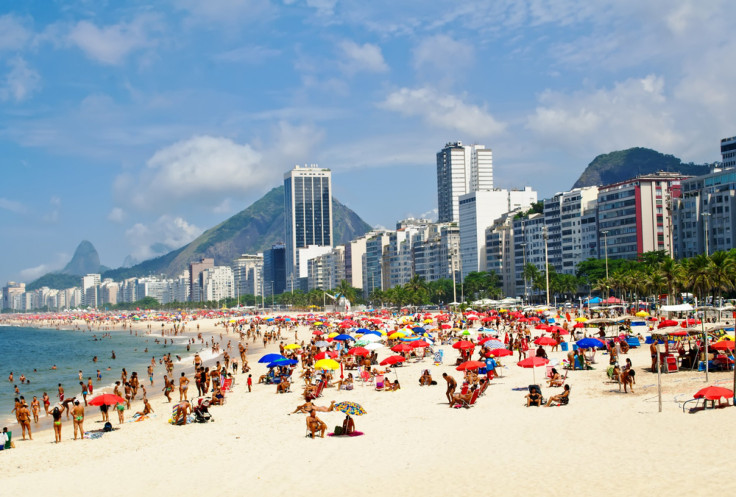 Brazil is not quite there yet. After its economy grew by 1.5 percent in the second quarter of the year, the fastest pace since 2010, analysts predict GDP actually fell in Q3. According to 40 economists surveyed by Reuters, Brazil's economy contracted by 0.2 percent between July and September.
The figure is a steep drop from the previous consensus of 1.47 percent growth, bringing the initially predicted 3.28 percent growth for the full year to 2.5 percent. Should the drop be confirmed, it would validate impressions of a tough quarter marked by currency rate swings, declining consumer spending and a possible credit rating downgrade.
The Brazilian real had a rough year, with a 17 percent devaluation against the U.S. dollar between January and October. November closed with yet another 1.5 percent decline, leaving the current exchange rate at 2.3305 reais per $1. Retail sales dropped 9.2 percent in October month-on-month, which was the steepest decline since January 2003, reported Brazilian bank Itaú. This translated to Q3 retail sales up by 1.7 percent quarter-on-quarter, slowing down from 3.2 percent in Q2.
The disappointing performance throughout the year has investors worried that Brazil could suffer a sovereign credit rating downgrade in 2014, reported the Wall Street Journal, as Standard and Poor's and Moody's Investors Service have already warned. A downgrade could scare investors away from Brazilian stocks.
Brazil's economy has been declining since President Dilma Rousseff took office in 2011, despite efforts by the government to stabilize inflation and boost business -- which, according to Luciano Rostagno, chief Brazil strategist at Mizuho Financial Group in São Paulo, was the real reason behind the growth spur last quarter. "The second quarter's good performance was mostly due to government help and was not sustainable," he rold Reuters.
Most economists said, however, the decline does not mean the country will enter recession, because most of the contraction occurred in July and GDP slowly recovered in August and September. The economy will continue this upward trend, and Brazil will probably grow again.
The figures are also changing the outlook for Brazil's annual growth. J.P. Morgan is forecasting 2 percent growth this year, down from 2.5 percent, and 2.4 percent for next, down from 2.7 percent. Citibank followed suit, downgrading the predictions to 2.1 percent growth for 2013 (previously 2.2 percent) and 2 percent for 2014 (previously 2.5 percent).
Even the Brazilian Central Bank lowered its prediction for this year's growth from 2.5 percent to 2.2 percent.
The Brazilian Institute of Geography and Statistics will release its Q2 GDP report on Tuesday, Dec. 3, at 9 a.m. EST.
(Note: Photo by Shutterstock.com.)
© Copyright IBTimes 2022. All rights reserved.
FOLLOW MORE IBT NEWS ON THE BELOW CHANNELS