'Brazilian Conor McGregor' Deserves UFC Contract After Insane Flying Knee KO Finish
A fighter referred to as "Brazilian Conor McGregor" appears to deserve a UFC contract after knocking out his opponent with an insane flying knee.
The UFC is considered as the most successful fight promotion in the world thus far. A huge list of UFC prospects continues to proliferate as aspiring MMA fighters work their way into the spotlight. In Brazil, a professional MMA fighter named Jonas Bilharinho, called "Brazilian McGregor," is apparently making a case to become UFC's next biggest star.
Last month, Future FC 9 held one of the most notable mma fight events in Brazil. The event had so many filthy finishes that it probably could have been given its own feature. One of them was a vicious flying knee KO victory courtesy of Bilharinho. With 35 seconds remaining in the 1st round, Bilharinho ran towards his opponent and threw a flying knew which landed straight to the chin of Sozinaldo Palheta Duarte Jr.
The referee in charge immediately called to stop the fight upon witnessing Duarte hit the mat face first. Bilharinho quickly showed his sportsmanship and concern to his opponent and checked if Duarte was fine after the devastating knockout.
MMA analyst and reporter Jed Meshew wasn't really surprised with what Bilharinho did in the said event and stated that the man being dubbed as McGregor of Brazil might actually be better than the real McGregor of the UFC, MMA Fighting Reported.
"I've never seen Conor throw a jumping knee like that. Is it possible Bilharinho is actually better than Conor," Meshew said about Bilharinho's recent flying knee KO victory.
It turns out, Bilharinho was the guy Jose Aldo brought in to prepare for the McGregor fight. Reports claim that training Aldo contributed in the creation of his nickname "Brazilian Conor McGregor."
Meshew also acknowledged the comparisons and even stated that Aldo just got caught by McGregor in an unexpected way. Based on his assessment, Bilharinho is the perfect guy to train with should a fighter will face a lethal striker like McGregor as the Brazilian really has some similarities with the UFC star's style.
"Honestly, Aldo could've done a lot worse at finding a guy to emulate McGregor. Bilharinho really does have some similar movements to his game," Meshew pointed out.
Bilharinho's flying knee KO win was his comeback statement after a three-year hiatus. He currently holds a professional record of 8-1 with 6 coming by way of KO/TKO. And while Bilharinho is being compared to McGregor, his latest flying knee resembles the 5-second KO finish of UFC's BMF Jorge Masvidal over Ben Askren. It is a bit early to assume but Bilharinho's recent win could be his ticket to the UFC.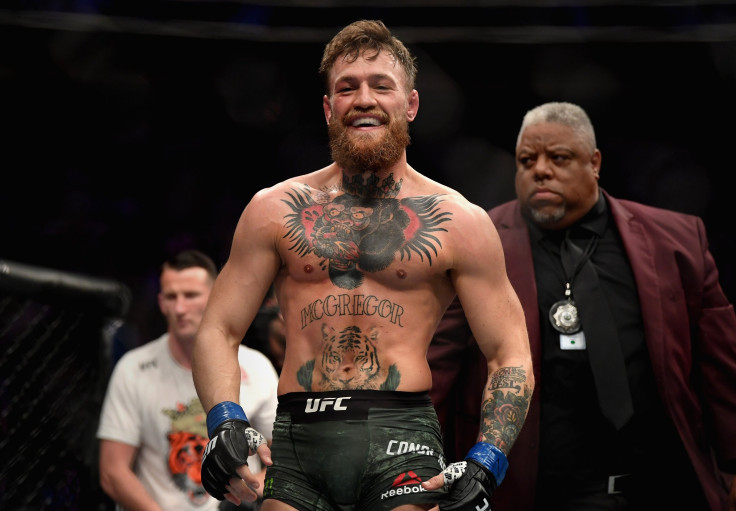 © Copyright IBTimes 2023. All rights reserved.