Brazilian President Dilma Rousseff Cancels U.S. Visit Over NSA Snooping, O Globo Says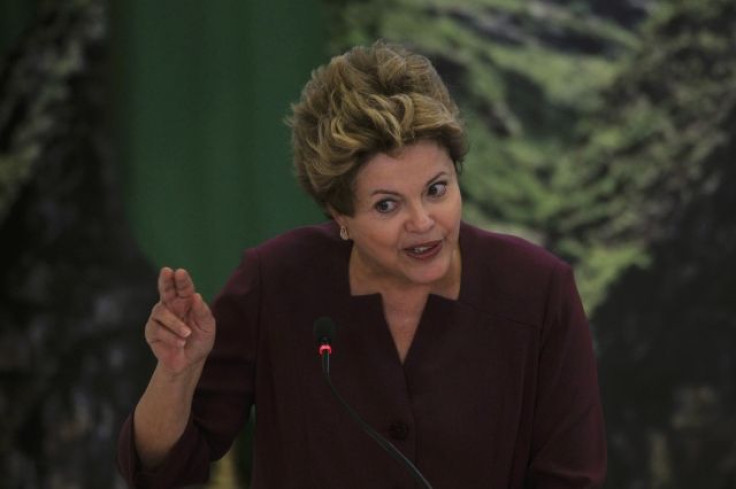 In what may be the most serious diplomatic consequence yet of the NSA snooping affair, Brazilian President Dilma Rousseff has canceled her visit to the U.S. in protest over being spied on by the National Security Agency. Brazilian newspaper O Globo reported Tuesday on its site, without citing sources, that Rousseff has decided to cancel her visit, scheduled for Oct. 23, after "not being satisfied with the explanations of American espionage" during a phone call with President Barack Obama. An official announcement will be made Tuesday, according to O Globo.
The diplomatic spat between the two biggest economies in the Americas may have consequences for the biggest U.S. exporter, Boeing Co. (NYSE:BA), which is close to signing a $4 billion deal with Brazil for 36 F-18 Super Hornet combat jets. The Brazilian government could retaliate against the United States by reopening the competition for its air force's next fighter, and possibly award the contract instead to France's Dassault Aviation (EPA:AM). Dassault's Rafale jet was reportedly the choice of Brazil's previous administration under President Lula da Silva, but Boeing's product got the upper hand when Rousseff came to power in 2011.
Obama and Rousseff discussed for 20 minutes the recent revelations that the U.S. spy agency had snooped on Brazilian communications, including bugging Rousseff's own cell phone and email, as well as communications by the state oil company Petrobras.
The Brazilian president had been inclined to cancel the visit even before the call, and did not change her mind when the talk with Obama failed to provide a satisfactory explanation of why the Americans were spying on Brazil, O Globo said.
The NSA had also been monitoring the communications of other key figures in Brazilian government, and of Mexican presidential candidate (now president) Enrique Peña Nieto, according to revelations by Fantastico, a news program on Brazil's Globo TV, which were based on documents leaked by NSA whistleblower Edward Snowden.
Rousseff is scheduled to travel to New York in late September to take part in the annual General Assembly of the United Nations, an unrelated visit that she does not plan to cancel. Instead, Brazil's president said she plans to use her speech at the UN to advocate for the neutrality of the Internet, noting that it should never be used for espionage purposes.
© Copyright IBTimes 2022. All rights reserved.
FOLLOW MORE IBT NEWS ON THE BELOW CHANNELS