Brazilian Real Drops 17 Percent Vs Dollar In 2013 As Investor Confidence In Brazilian Economy Sags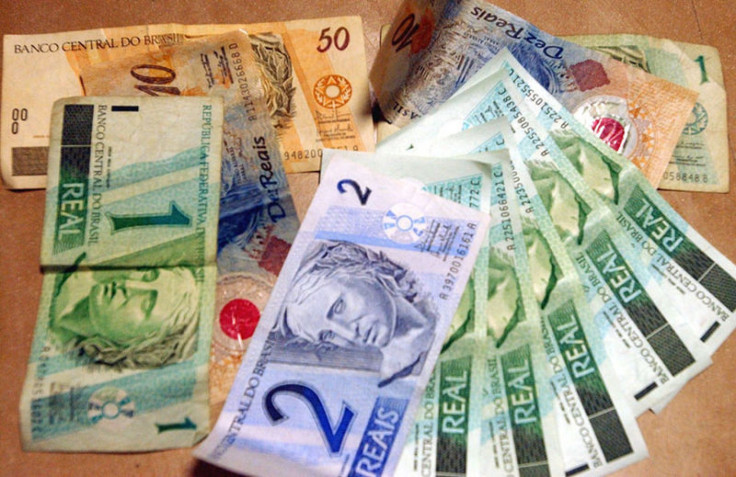 The Brazilian currency, the real, has dropped 17 percent in relation to the dollar in the first half of 2013. The U.S. currency rose to 2.41 reais for one dollar on Monday, the highest of the whole year.
At the same time, the confidence levels of entrepreneurs, investors and consumers in Brazil, the biggest economy in South America, are at 2008/2009 levels, when the global financial crisis exploded. "There is an unspoken frustration with the economy," wrote Brazilian journalist Luiz Guilherme Gerbelli for newspaper O Estado de São Paulo. "Economic data from this year has shattered the hopes of Brazilian businesses," he added.
Aloisio Campelo, analyst with the Brazilian Institute of Economics Getulio Vargas, told Spanish newspaper El País that the reasons for the lack of confidence are different for consumers and entrepreneurs. The former are more affected by the increasing inflation and by a drop in the employment rate, whereas the latter are more concerned with the slowing growth rate of the GDP, which is estimated at 2 percent for 2013.
Aside from the dropping currency, Campelo points at the recent social protests of June and July as a cause for the decrease in growth. According to the analyst, 35 percent of Brazilian businesses were negatively affected by the demonstrations.
President Dilma Rousseff, whose rate of approval has dropped from 65 percent to 57 percent last month, said there is no reason to panic. "Inflation, our Achilles' heel, is under control," she said.
© Copyright IBTimes 2023. All rights reserved.