Brazilian Sports Minister Quits over Corruption Scandal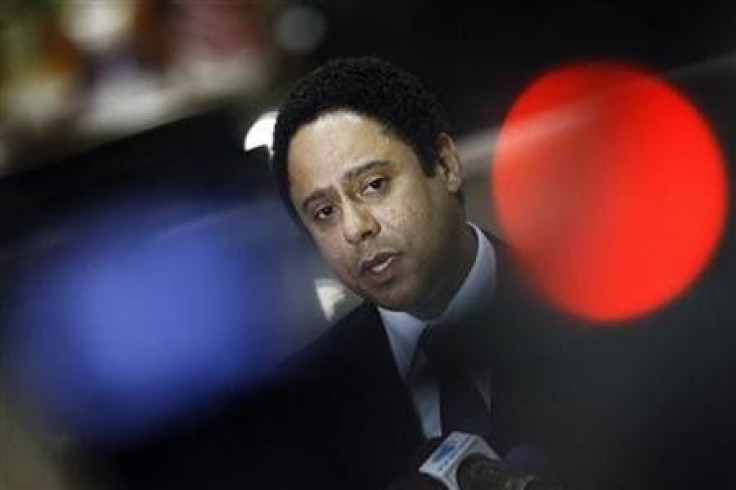 Brazil's sports minister resigned on Wednesday over a corruption scandal, reviving concern about President Dilma Rousseff's unstable coalition and the country's lagging preparations for the 2014 soccer World Cup.
Orlando Silva is the sixth minister to step down this year and the fifth to be forced out over ethics breaches that have become a major headache for Rousseff in her first year in office, though the resignations have bolstered her reputation as a no-nonsense manager who is tough on corruption.
The scandals have strained relations within her disparate coalition and helped put the brakes on a legislative agenda that includes vital bills to spur growth in key sectors of Latin America's largest economy, such as mining and oil.
Silva had strenuously denied a stream of allegations against him in the media, including that he arranged up to 40 million reais ($23 million) in kickbacks from government contracts to benefit himself and the Communist Party of Brazil, which is part of Rousseff's government.
I decided to leave the government so I can defend my honor, Silva told reporters after meeting with Rousseff on Wednesday evening.
Only last Friday, Rousseff said she was backing Silva to continue in his post. But she changed her stance after the Supreme Court decided this week to open an investigation into allegations of corruption at the sports ministry.
The string of resignations this year have so far not harmed Rousseff and has even boosted her standing as she taps into growing middle class anger at endemic corruption in Brazil.
She bounced to a 71 percent approval rating in a September opinion poll, apparently gaining from the perception that she is tough on corruption. Many of the graft allegations date to the previous administration of President Luiz Inacio Lula da Silva, who appointed Silva as sports minister in 2006.
Rafael Cortez, a political analyst at the Tendencias consultancy in Sao Paulo, said Silva's relatively swift resignation was likely a positive for Rousseff and would add to the impression that she was being decisive.
But I think this has a limit, he added. At some point it could turn against her if these resignations continue and give the impression she has made bad choices.
WORLD CUP RAMIFICATIONS
Rousseff is expected to allow the Communist Party to nominate a replacement for Silva from its own ranks, even though it has been implicated in many of the corruption allegations in the sports ministry.
The appointment is a crucial one as the country prepares to host the World Cup and Olympic Games two years later -- global events that require massive investment and which Brazil hopes will showcase its emergence as an economic power.
Preparations for the World Cup have faced criticism as the construction of stadiums and transport infrastructure makes slow progress and costs balloon. Silva was the government's point man for coordinating investments and infrastructure upgrades for the two events.
Government sources said the most likely nominee was Senator Aldo Rebelo, a former minister of institutional relations who has been a vocal critic of corruption in Brazilian soccer. However, one minister said Rousseff may appoint a substitute on an interim basis before deciding on a permanent replacement.
Rebelo's appointment could raise tensions over the World Cup organization because he has strongly criticized the head of Brazil's football confederation, Ricardo Teixeira, who is being investigated by federal police over corruption allegations.
Teixeira also leads the Brazilian organizing committee for the 2014 World Cup and is a member of world soccer body FIFA's ruling executive committee.
The allegations against Silva mostly came from a disgruntled contractor arrested in an investigation into allegedly illegal fund-raising by the Communist Party.
Brazil's tenacious media have hounded Silva with new allegations almost daily since accusations were first published by weekly magazine Veja earlier this month.
Silva was accused of personally taking delivery of a bundle of cash in the ministry's garage and of favoring members of the Communist Party in handing out government contracts.
© Copyright Thomson Reuters 2023. All rights reserved.