Breaking Boundaries: Filipino Collegiate Stars Who Now Play Abroad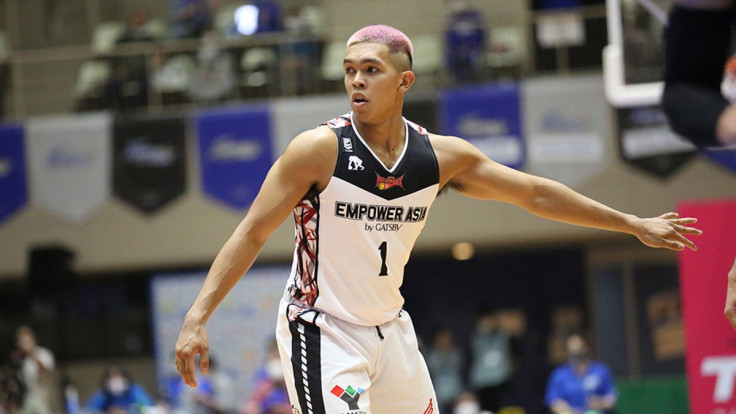 KEY POINTS
The Philippines' collegiate basketball scene has produced some top-tier talent in recent years
Thirdy Ravena kickstarted the trend of Filipino hoopers opting to play abroad
Juan Gomez de Liano is set to become the Philippines' first male player in Europe
The University Athletics Association of the Philippines (UAAP) is currently in the midst of its 85th season, with fans across all eight universities reveling in the action that college basketball provides.
In recent years, it has produced homegrown talents that have drawn the attention of international organizations like the Korean Basketball League (KBL) and Japanese B. League.
Here are some of the most notable UAAP products to have taken their talents abroad.
Thirdy Ravena
What better way to start the list than the guy who changed the course of Philippine basketball.
Thirdy Ravena debuted for the Ateneo Blue Eagles in Season 77 (2014) alongside his brother Kiefer Ravena, which had many fans believing that he was the future of the league, but it quickly became apparent that he was ill-prepared for the spotlight.
Two years later and a new head coach in the form of Tab Baldwin, Ravena found his footing in the league and became a three-time Finals MVP while leading Ateneo to three-straight titles.
Oozing with athleticism, Ravena's development into becoming the university's top star was one of the best stories from the country in 2019 and it was only a matter of time before he started getting interest from the pros.
What many did not expect though was for him to be offered a contract in Japan.
Homegrown talents were almost always destined to play locally, but with Kai Sotto making waves in the US, local fans theorized that the Philippines' next wave of talent is worth taking a flier on.
He debuted for the San-en NeoPhoenix of the Japanese B.League and has been playing with them since 2020.
Ravena going to Japan opened the doors for his compatriots and his own brother Kiefer to be scouted by overseas leagues.
Justine Baltazar
The De La Salle Green Archers recruited their big man of the future when they outbid Ateneo for the services of Justine Baltazar ahead of Season 79 in 2017–the same season they won the title.
An extremely mobile forward with a well-balanced skill set on both ends of the court, Baltazar was the ideal forward to propel the Green Archers to the championship after La Salle lost bigs Norbert Torres and Arnold Van Opstal to the pros.
Baltazar's rookie season saw him team up with famed foreign-student athlete Ben Mbala, helping hasten his development into becoming arguably the best local big man the country has in its current crop of stars.
Four seasons later, "Balti" had racked up two MVP awards and two UAAP Mythical Team selections.
Both accolades he received in 2016 and 2017 made an impression that he could be on his way to the Philippine Basketball Association (PBA).
After initially declaring for the PBA draft, Baltazar was greeted with an offer to join Ravena in Japan and eventually signed with the Hiroshima Dragons.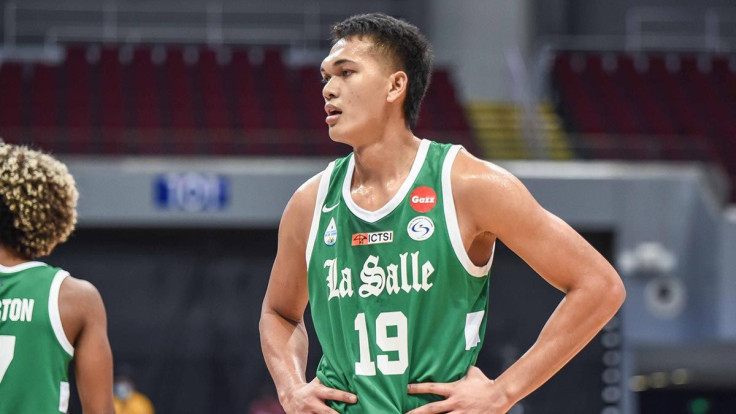 Bobby Ray Parks
Before Filipino fans were drawn to Kai Sotto as their best bet for fielding a local-born player in the NBA, Bobby Ray Parks was the very first one in the modern era.
Though Parks attended high school in the US, he came to the Philippines in 2010 to join the National University (NU) Bulldogs and showed everybody just how capable he is.
He would be forced to sit out a year since he came from abroad, but when he started playing, everyone knew just how talented he was.
Parks slashed through defenses with quick yet precise movements, handed out assists with ease, and was athletic enough to hang tough with other famed players like Kiefer Ravena, Terrence Romeo and Kevin Ferrer.
For his efforts in the league, Parks would be awarded the UAAP MVP trophy in 2011 and 2012 while earning Mythical Five selections from 2011 to 2013.
His attempts at becoming the first Filipino-born player in the NBA came in 2015, but he would turn out to be an undrafted prospect despite playing Summer League for the Dallas Mavericks and would spend time in the G-League before returning home.
From 2018 to 2020, he suited up for two different ballclubs in the PBA.
Six years since his failed bid in the NBA, Parks signed a deal with the Nagoya Diamond Dolphins of the B. League and is still with the team after signing an extension this past May.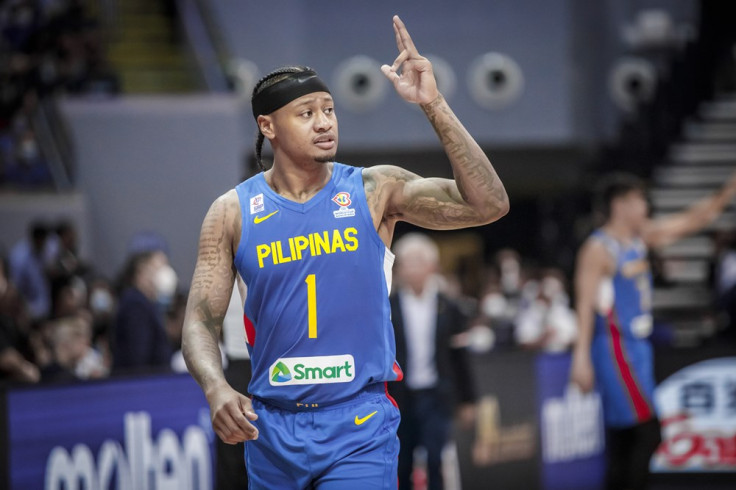 Kiefer Ravena
The Ateneo Blue Eagles' most beloved figure in the late 00s and early 10s, Kiefer Ravena brought his explosive scoring abilities to the college game after graduating from the Ateneo High School in Season 74 (2011).
Whenever Ateneo needed instant offense in a pinch, Ravena delivered in a bunch of ways, but his favorite shot is a tie between the midrange and shooting a three–the hallmarks of a scorer in the modern era of basketball.
He helped lead the Blue Eagles to their five-peat in his first two seasons in the UAAP and though he would not experience a championship ever again, his career was already solidified by the time the pros came calling.
In his college career, Ravena nabbed several individual recognitions such as the 2011 Rookie of the Year, two MVP awards in 2014 and 2015, and three Mythical Five selections.
As a pro, he played for the NLEX Road Warriors in the PBA from 2017-2021, but his move to the Japanese B. League was a bit more complicated than his younger brother's in June 2021.
The PBA originally blocked Ravena from joining the Shiga Lakestars, now known as Shiga Lakes, because he was bound by a Uniform Player Contract in his deal.
A month later and both sides came to an agreement and allowed the sweet-shooting guard to go to Japan, with his debut in Japan coming against younger brother Thirdy.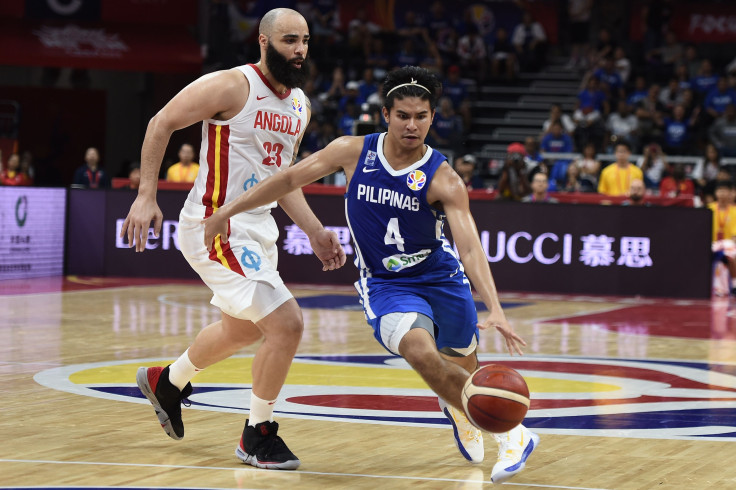 RJ Abarrientos
The youngest player on this list, RJ Abarrientos debuted for the FEU Tamaraws in Season 84 (early 2022) as their shiny new point guard.
Fans were instantly captivated by his blistering speed with and without the ball coupled with his ability to make plays happen for others, giving hope for FEU alums that they could be in for a show and what a show it was from Abarrientos' side as he led the Tamaraws to a 7-7 record and a Final Four berth.
But because they were ill-equipped to face a basketball machine in the 13-1 Ateneo Blue Eagles paced by SJ Belangel, FEU was sent home packing in the semifinals to the score of 85-72.
Hope was renewed about Abarrientos becoming the new cult hero for FEU moving forward, but just like Belangel, Korea reached out to him after only one season.
It may be a surprising development, but his level of play off the bench for the Philippines during the 2023 FIBA Asia Cup Qualifiers had KBL scouts ready to bring him in as an import.
This past June, Abarrientos decided to forego his remaining years of eligibility to try his hand in Korea as a member of the Ulsan Hyundai Mobis after averaging 13.8 points, 4.4 rebounds, 2.6 assists, and 1.1 steals in his lone collegiate season.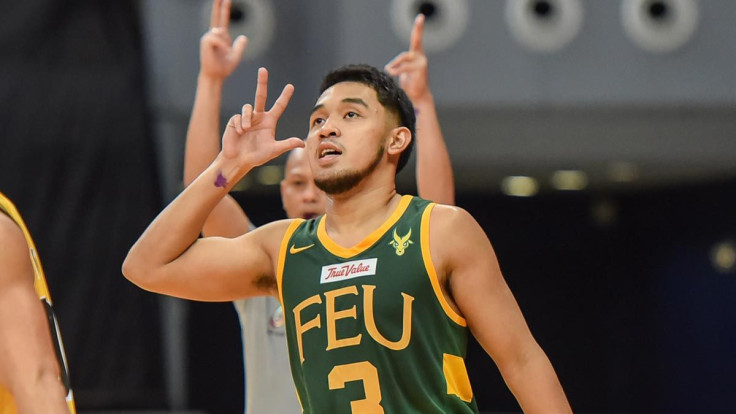 SJ Belangel
The Ateneo Blue Eagles' program under Baldwin has produced export-quality players, and guard SJ Belangel is no different.
Belangel was as crucial to their success in Season 81 (2018) as the younger Ravena brother because of his willingness to take the reins of the offense while making the right decisions as the lead guard–filling up the soon-to-be hole they had with Matt Nieto graduating after Season 82.
The pressure of playing point guard in one's first year is always scary, whether in the pros or in the college scene, but Belangel handled it extremely well.
Serving as Nieto's understudy of sorts, the Ateneo High School product delivered when it mattered most and showed flashes of brilliance both in the UAAP and on the international basketball scene.
His one-legged three-pointer bank shot to down South Korea in the FIBA Asia Cup Qualifiers in 2021 proved his quality as a player and established him as a national favorite, which eventually led to his call-up to Korea last June.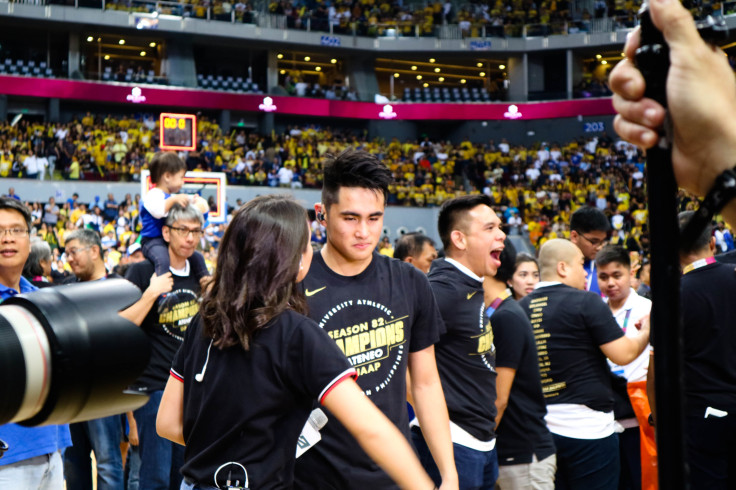 Javi Gomez de Liano
Javi Gomez de Liano brought his signature toughness to the UAAP in Season 79.
After flashing signs of brilliance in his rookie year, the hype train surrounding Gomez de Liano's career only continued to chug along as he grew to become a reliable stretch four for the UP Fighting Maroons.
He would be reunited with his brother in Season 80–with him as a sophomore and his younger brother Juan as a rookie.
Agile for a big man and undersized for a center, Gomez de Liano's ability to play a Kevin Love-like type of role for UP began to help lead the program to relevancy culminating in the school's first semifinals appearance in how many decades in Season 81.
Though they would fail to beat out the Ateneo juggernaut in the Finals, the Fighting Maroons were trending in the right direction with Gomez de Liano's capabilities to stretch the floor which also led to his eventual selection to the national team in the 2021 FIBA Asia Cup Qualifiers.
After UP's failures to make it back to the Finals in the following season, Gomez de Liano took the biggest leap in his career thus far after forgoing his final year of eligibility to play for the Ibaraki Robots in the B. League.
Gomez de Liano appeared in 35 games for the Robots and averaged 3.1 points, 1.1 rebounds, and 0.4 assists per game alongside 0.2 steals in 9.4 minutes of action.
After a year in Japan, Gomez de Liano is back home in the Philippines as he tries to make his pro career work as a member of the Terrafirma Dyip in the PBA.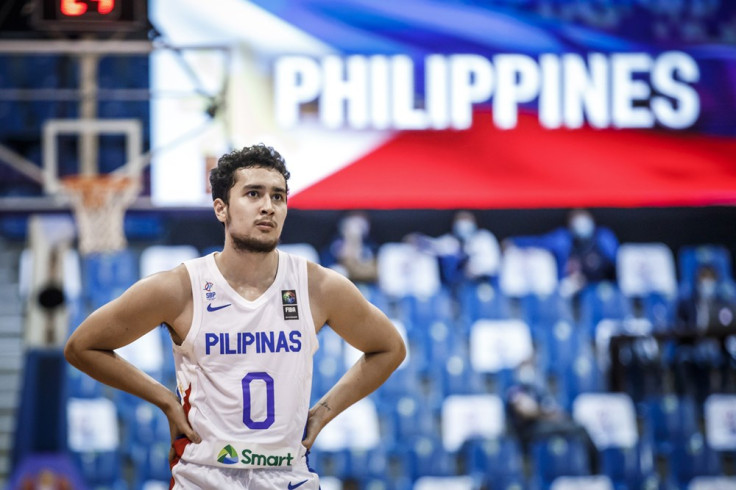 Ricci Rivero
Filipino guards have long been associated with having highly athletic manning the crucial spot, and Ricci Rivero is no different.
Debuting in the UAAP back in Season 79 (2016), Rivero's star rose higher than everyone else as his eurostep was simply a thing of beauty that he used time and again to demolish defenses.
The De La Salle Green Archers were simply a force to be reckoned with during that time as the combination of Rivero, sharpshooter and eventual Rookie of the Year winner Aljun Melecio and Season 79 MVP Ben Mbala powered their side to a 13-1 finish in the elimination round en route to winning the title.
Rivero was a pivotal player during their finals matchup with the Ateneo Blue Eagles and Season 80 was no different.
As a sophomore, he averaged 14.1 points, 5.4 rebounds, 1.9 assists and 1.7 steals while nabbing the Most Improved Player award plus a Mythical Five selection.
He would go on to leave the Green Archers in controversial fashion and jumped ship to the UP Fighting Maroons, forcing him to redshirt Season 81 due to eligibility rules to make his debut for them in Season 82.
His biggest contributions to the team came in Season 84 (2022) when he helped the Fighting Maroons to the chip with averages of 14.6 points, 1.3 assists, 3.3 steals, and a block per game during the finals for his second UAAP title.
Just like his peers, the call of the pros came to him, but rumors of him receiving offers abroad continued to hound him until it was formally announced that he had signed with the Taoyuan Pilots of the Taiwanese P. League+.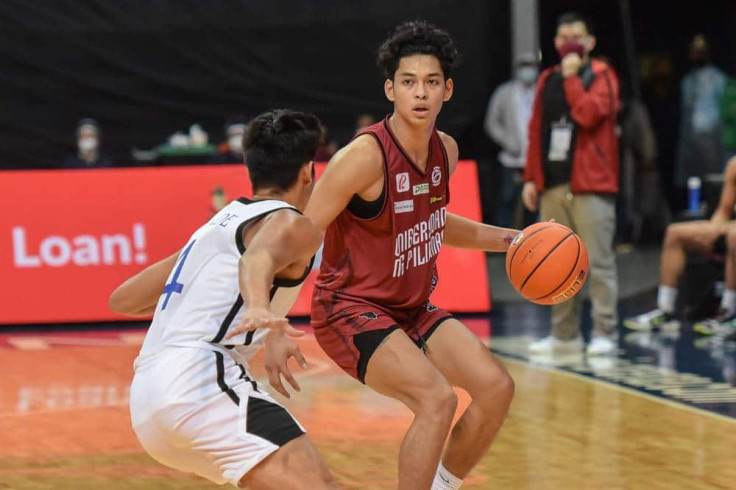 Juan Gomez de Liano
The UP Fighting Maroons find themselves the kings of the UAAP decades after winning their last championship and Juan Gomez de Liano was a crucial piece to them making that journey.
Debuting in Season 80 (2017), de Liano became an overnight star in the college division as fans were drawn into his flashy style of play and his penchant for getting buckets with his signature eurostep and stepback three that led to him being recognized as the league's Rookie of the Year.
UP was slowly making strides during at that time to becoming possible Final Four threats, but they eventually came up short of the semifinals when they finished the season 6-8, just a win behind the FEU Tamaraws.
The following season, Gomez de Liano led his squad to its first-ever Finals appearance since 1986 and was awarded Playmaker of the Season (featuring a rare triple-double), Mythical Five selection, and the unofficial assists title.
Though they fell short in the Finals against Baldwin's Blue Eagles, Gomez de Liano was confident that next season would bode well for them as they were going to be joined by big-name youngsters like La Salle Green Archers star Ricci Rivero and Kobe Paras–who previously tried his hand at making the NBA.
However, Season 82 (2019) would be a step back for second-seeded UP as they were ousted by the UST Growling Tigers in the semifinals in the stepladder format–wherein the two lowest seeds will face off first with the winner meeting the No. 2 team (with a twice-to-beat advantage) before eventually facing the No. 1 university who were granted the champion's advantage as a reward for sweeping the eliminations.
Though UP failed to secure a finals rematch with the Ateneo juggernaut, Gomez de Liano's efforts were recognized in the higher levels of the sport as he represented the Philippines in the Jones Cup and in the 2023 FIBA Asia Cup qualifiers.
Last year, his talents were recognized by the B. League's Earth Friends Tokyo Z, which ended in his selection to the B. League Rising Stars game.
However, Gomez de Liano surpassed his peers by making history as the first male Filipino to play in Europe when it was recently announced that he had signed with the BC Wolves of the Lithuanian Basketball League–with women's basketball star Jack Animam being the first Filipino to play in the continent.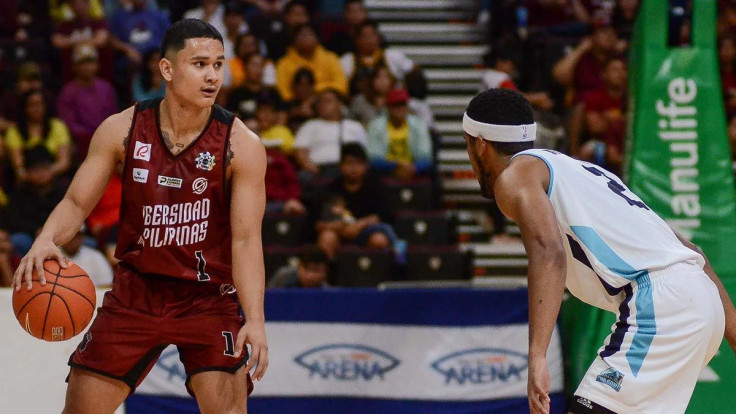 Kobe Paras
Kobe Paras joined the UP Fighting Maroons ahead of Season 82 after spending a few years in the US NCAA to form a super team of sorts alongside Ricci Rivero and Juan Gomez de Liano.
Paras, son of former Fighting Maroon Benjie Paras, was forced to stay on the sidelines for Season 81 due to residency rules.
But when he made his debut, the impact was impeccable.
A crafty forward-guard, Paras was quick on his feet for his 6-foot-6 frame as he powered through opposing defenses with his athleticism and knocked down shots with ease–flashes of brilliance that he showed during his stints with the national team.
For his efforts, he was recognized by the UAAP as the Player of the Week in his debut after guiding the Fighting Maroons to three straight victories.
UP would go on to fall in the semifinals to the UST Growling Tigers and spelled the end of his collegiate career despite having one more year of eligibility–averaging 16.1 points, 5.1 rebounds, 1.8 assists, 1.2 blocks, and 1.1 steals plus a Mythical Five selection.
Seeking opportunities elsewhere, Paras went back to the US after failed stints with UCLA, Creighton and Cal State Northridge in the US NCAA.
Paras would join his fellow countrymen in Japan in September of 2021 after signing with the Niigata Albirex BB of the B. League and now currently plays for the Altiri Chiba in the B.League's second division.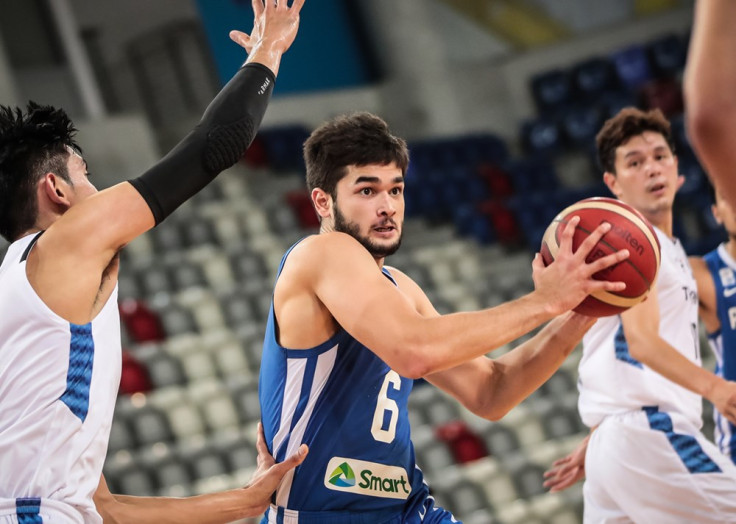 © Copyright IBTimes 2023. All rights reserved.