Brexit Fallout Could Be 'Pretty Bad To Very, Very Bad,' IMF Chief Warns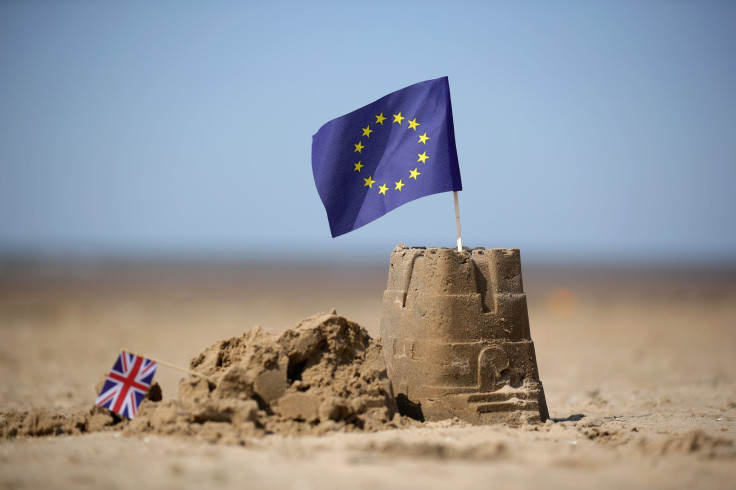 A day after the Bank of England warned that the U.K.'s exit from the European Union may tip the country into a recession, the International Monetary Fund on Friday highlighted economic risks that Brexit poses. In comments made ahead of the release of IMF's annual assessment of the British economy, Christine Lagarde said that a vote to leave the 28-nation EU would have "pretty bad to very, very bad" consequences for the U.K.
"I don't think that in the last six months I have visited a country anywhere in the world where I have not been asked 'what will be the economic consequences of Brexit?'" Lagarde said during press conference in London, rejecting accusations that the IMF was taking sides in the deeply divisive referendum debate.
"I know it is a big domestic issue for many of you, but it's an international issue," Lagarde said. "You will appreciate the level of anxiety there is around the world as a result of that particular potential decision. "
In its report, the IMF also warned of a "protracted period of heightened uncertainty" that the U.K. would reel under if its leaves the EU, during which it would face "sharp drops in equity and house prices, increased borrowing costs for households and businesses, and even a sudden stop of investment inflows into key sectors such as commercial real estate and finance."
"Any limited support for net exports caused by an abrupt sterling depreciation would only partly offset the hit to GDP from reduced consumption and investment, and inflation could also rise well above target for some time. Contagion effects could result in spillovers to regional and global markets, although the primary impact would be felt domestically," the IMF warned in its report. "While there is wide uncertainty around the market reaction to a leave vote, as the historical experience with similar events is limited, it is expected to be negative and could be severe."
On the contrary, the international lender said, if the U.K. chooses to remain within the EU, economic growth would fall below 2 percent for the full-year in 2016 due to lingering referendum-related effects, but would return to an average of 2.25 percent over the medium term.
"Inflation, which is currently only 0.5 percent, is expected to revert to target gradually, as effects from commodity price falls dissipate and low unemployment helps push up wages," the IMF said.
In the U.K., with just over a month to go until the June 23 referendum, both the "Leave" and the "Remain" campaigns have ramped up their rhetoric. Recently, Prime Minister David Cameron made what he called a "big, bold patriotic case," to remain in the EU, even invoking Winston Churchill's "lone stand" against Nazi Germany in 1940.
"From Caesar's legions to the wars of the Spanish succession, from the Napoleonic wars to the fall of the Berlin Wall. Proud as we are of our global reach and our global connections, Britain has also always been a European power, and we always will be," Cameron said. "Can we be so sure that peace and stability on our continent are assured beyond any shadow of doubt? Is that a risk worth taking? I would never be so rash as to make that assumption."
Recent polls, however, suggest that the referendum could go either way.
© Copyright IBTimes 2023. All rights reserved.