British Conservative Party Chancellor George Osborne Portrays Child Killer Mick Philpott As Symbol Of Britain's Welfare State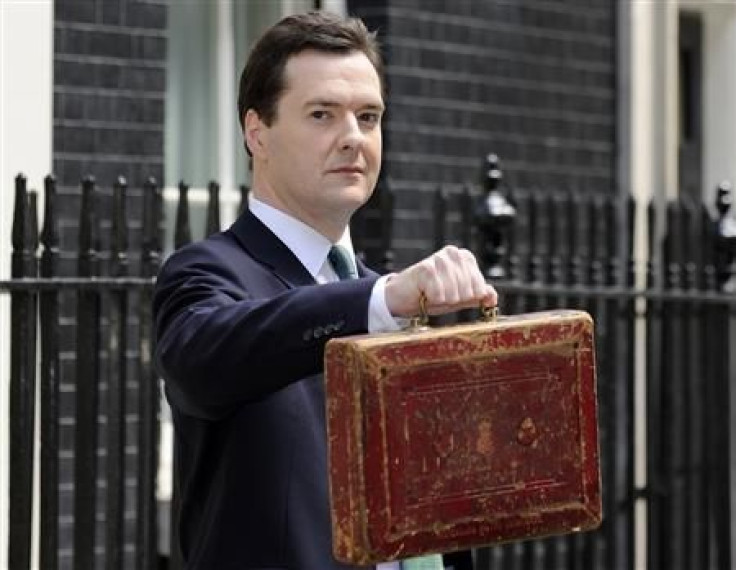 Following the sentencing of Mick Philpott to life in prison for the death of six children in a house fire last year, the country's treasury chief used the convicted domestic abuser and habitual benefits recipient as a symbol of the need for a massive overhaul of the country's social welfare system.
"It's right we ask questions as a government, a society and as taxpayers, why we are subsidizing lifestyles like these," Chancellor of the Exchequer George Osborne said Thursday during a visit to Derby, where the fire took place. "It does need to be handled."
Philpott, 56, couldn't be a more potent symbol for the Conservative Party's efforts to scale back Britain's generous public welfare system.
In 2006 he was featured prominently in the media for his reliance on state benefits to fund his oddball violence-prone lifestyle, living with two women and 11 of his 17 children. He was sentenced to life on Tuesday after being found guilty of manslaughter for starting the fire over anger that his live-in mistress had left with their four children. His 32-year-old wife, Mairead, and friend Paul Mosley, 46, were also sentenced as accomplices and will serve at least eight-and-a-half years before being released on parole.
During the course of the trial it was revealed that Philpott had been drawing £24,000 ($36,532) a year in welfare for his 11 children, his wife and his mistress, who all lived in a government-funded council house. Prosecutors not only outlined Philpott's long history of abusive behavior -- he shot his first girlfriend in the groin with a crossbow in 1978 because he considered her dress too short – but also alleged he cajoled women with whom he was involved to have more babies in order to get more welfare, according to the Telegraph. Philpott will be 71 before he reaches parole eligibility.
On Friday Prime Minister David Cameron backed up Osborne's comments using the Philpott case as an example of the need for a radical overhaul of the social entitlements system in Britain, saying such benefits cannot amount to a "lifestyle choice," according to the BBC.
Several controversial elements to the country's ongoing effort to reform the benefits system started to roll out this week, most notably the so-called "bedroom tax," which lower benefits payments to Britons living in public housing that has any spare rooms. The universal credit system, a flagship program of Iain Duncan Smith, secretary of state for Work and Pensions, also began to be implemented this week. The system consolidates all benefits into one program aimed at reducing the country's annual £200 billion welfare bill.
The bedroom tax is expected to save £500 million because many benefits recipients will take the cut in monthly payments because they can't afford to move. Critics have said up to 600,000 welfare recipients will see an average reduction of £728 a month and that two-thirds of them are disabled, according to Al Jazeera.
Ed Balls, shadow chancellor from the Labour Party, was among the many critics of the left to slam Osborne's comments.
"I believe George Osborne's calculated decision to use the shocking and vile crimes of Mick Philpott to advance a political argument is the cynical act of a desperate chancellor. For the chancellor to link this wider debate to this shocking crime is nasty and divisive and demeans his office," he told The Guardian.
© Copyright IBTimes 2023. All rights reserved.