S&P Cuts UK Outlook, Osborne Plays Down Importance Of AAA Rating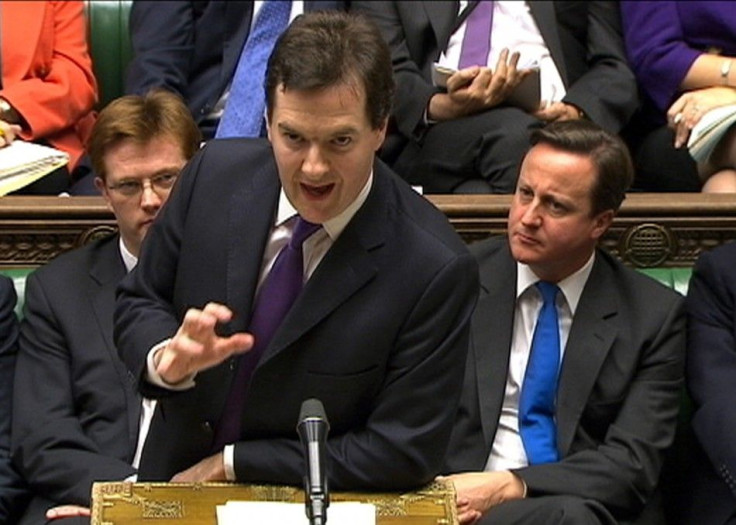 Standard & Poor's rating agency Thursday became the third of the major credit-rating agencies to put the Britain's AAA rating on negative outlook, a move that came hours after Chancellor of the Exchequer George Osborne said keeping the government's borrowing costs low is more important than retaining its top rating.
In a statement issued just after the London markets closed, S&P warned there was a one-in-three chance that it would lower its rating in the next two years if the U.K's economic performance continues to weaken.
"We believe this could occur in particular as a result of a delayed and uneven economic recovery, or a weakening of political commitment to consolidation," it said.
Last week, Osborne presented his twice-yearly budget statement, in which he said that he is no longer on course to begin cutting the burden of government debt in 2015.
S&P forecast that the U.K.'s ratio of debt-to-gross domestic product will continue to rise in 2015 and peak that year at 92 percent, with a risk that it could approach 100 percent.
Osborne played down the importance of U.K.'s top credit rating. He told lawmakers in parliament's Treasury Select Committee on Thursday that although losing the country's AAA rating "wouldn't be a good thing," it was only one test of sentiment toward the U.K.'s economic policy, according to the Wall Street Journal.
"The ultimate test is what you can borrow money at," Osborne said. "My job is to maintain the credibility of the U.K.'s ability to go out there and borrow as cheaply as possible in the international credit markets."
"I am not going to speculate about the future decisions of rating agencies," Osborne said, according to The Telegraph. "My job is to maintain credibility. What I see in the current environment, with a lot of problems elsewhere in the European continent, is that the U.K. is something of a safe haven."
Osborne's comments Thursday are in contrast to remarks he made before coming into office in 2010, when he stated that the government should be judged on its ability to retain the U.K.'s top-notch rating.
© Copyright IBTimes 2023. All rights reserved.