British MP Critical Of India Denied Entry Into Country, Indians Celebrate On Twitter
KEY POINTS
Labor MP Debbie Abrahams denied entry into India
She had been critical of the restrictions imposed on Kashmir by the Indian government
Many Indians celebrated on Twitter
A British MP who had criticized the Indian government's actions in Kashmir and withdrawal of its special status was denied entry into the country and sent back to Dubai from where she had boarded the flight to India.
Labor MP Debbie Abrahams landed at the Delhi Airport on Monday morning and proceeded to the immigration desk with her documents and e-visa for the routine checks. However, she was stopped by authorities at the airport, saying her e-visa had been rejected.
According to reports which cited government sources, Abrahams did not have a valid visa to enter India and she had been informed about this prior to her travel. She was told to apply for a regular visa when her e-visa got canceled.
But Abrahams claimed that her e-visa was issued last October and was valid till Oct. 2020.
"Along with everyone else, I presented myself at the immigration desk with my documents including my e-visa, had my photograph taken and then the official looked at his screen and started shaking his head. Then he told me my visa was rejected, took my passport and disappeared for about 10 minutes. When he came back he was very rude and aggressive, shouting at me to 'come with me'," Abrahams said in a statement.
She was then taken to the deportee cell at the airport. Abrahams, who is the chairperson of the All-Party Parliamentary Group for Kashmir in Britain, added that she was treated like a criminal.
"Why did the Indian Government revoke my visa AFTER it was granted? Why didn't they let me get a 'visa on arrival'? Is it because I have been critical of the Indian Government on #Kashmir human rights issues?" Abrahams tweeted a day after the incident.
The Indian government under Prime Minister Narendra Modi has been more assertive in its dealing with foreign lawmakers who represent various groups that are against its internal policies and actions. In December last year, External Affairs Minister S Jaishankar refused to meet U.S. Rep. Pramila Jayapal, D-Wash., during his trip to Washington D.C., as the Indian American congresswoman urged the Indian government to lift all the restrictions placed on Kashmir after Article 370 had been revoked.
"I have an interest in meeting people who are objective and open to discussion but not the people who already made up their minds," Jaishankar had responded at that time.
Many Indians, who still smart about the exploitation and injustices of British colonial rule, were overjoyed that a British lawmaker critical of the Indian government was detained. They took to Twitter to celebrate the government's assertiveness, which is a break from the past.
Some even blamed the airlines which allowed Abrahams to board the flight without a proper visa.
Abrahams, however, remained unfazed by the criticism on Twitter and said she will continue to stand up to injustice.
"I became a politician to promote social justice & human rights FOR ALL. I will continue to challenge my own Government & others while injustice & abuse is unchecked," she said in another tweet. Her Twitter timeline has many tweets critical of the Indian government on Kashmir.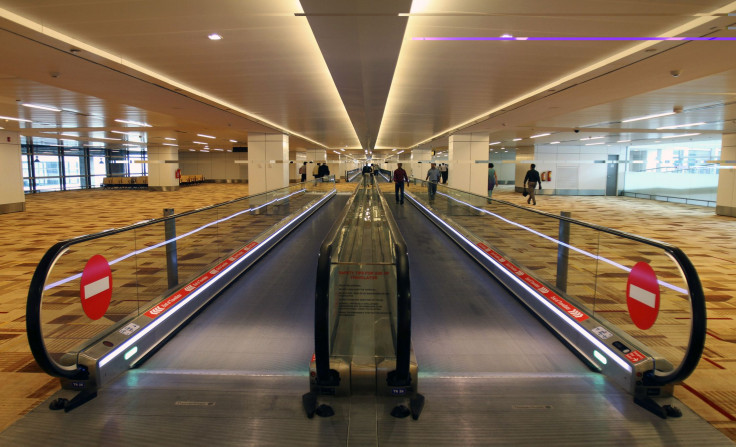 © Copyright IBTimes 2023. All rights reserved.