British Nurse Suffering From Ebola Is In Critical Condition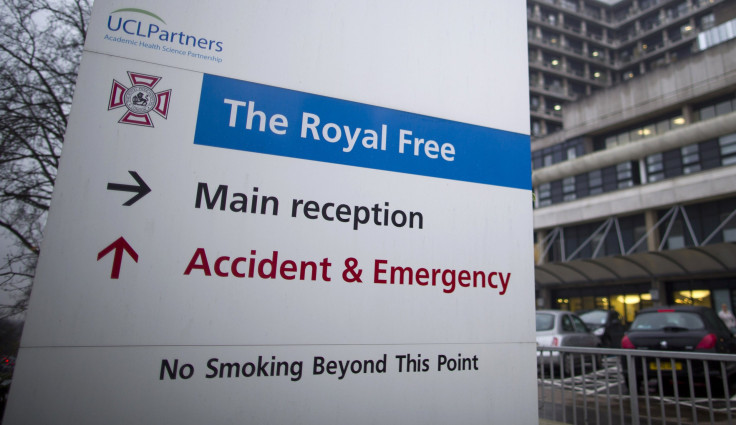 A British nurse who contracted Ebola after working as a volunteer in Sierra Leone is now in critical condition, the London hospital where she is being treated said. The Royal Free Hospital said in a statement Saturday the condition of Pauline Cafferkey, 39, "has gradually deteriorated over the past two days."
The hospital announced Wednesday Cafferkey had been sitting up in bed, reading and talking. She was being treated with an experimental anti-viral drug along with blood plasma from a previous Ebola survivor, reports the BBC.
Cafferkey, a public health nurse from South Lanarkshire, Scotland, was the first person to be diagnosed with Ebola on British soil. Her diaries of her time in West Africa were published by Scottish newspaper The Scotsman.
Cafferkey returned to the U.K. Dec. 28 after a volunteering in Sierra Leone with the charity Save the Children. She had flown via Casablanca, Morocco, and landed at London's Heathrow Airport where she was screened for the disease after she told health officials she felt she was developing a fever. But her temperature, which was taken six times, was normal. Cafferkey was allowed to fly on to Glasgow, where she eventually fell ill and was later airlifted to London's Royal Free Hospital.
The same hospital successfully treated another nurse, William Pooley, in September for Ebola.
British Prime Minister David Cameron Saturday tweeted, "My thoughts and prayers are with nurse Pauline Cafferkey who is in a critical condition with Ebola."
Scottish First Minister Nicola Sturgeon also posted a tweet: "My thoughts are with Pauline & her family at this extremely difficult time. Thanks to all who are caring for her."
The Ebola outbreak has ravaged the West African countries of Sierra Leone, Liberia and Guinea. Nearly 8,000 deaths and more than 20,000 cases of the virus have been reported by the World Health Organization since the outbreak began about a year ago.
© Copyright IBTimes 2023. All rights reserved.