Ebola Outbreak Will End In 2015, But UN Officials Say It Won't Be Easy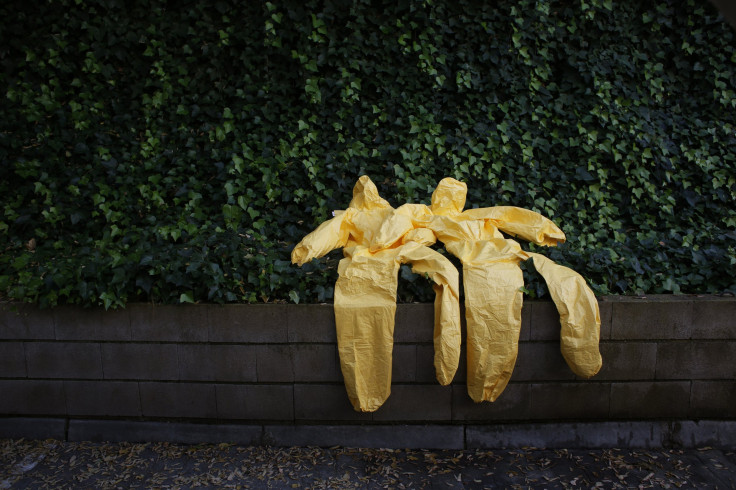 Health officials are predicting the end of the current Ebola virus disease outbreak in 2015 -- but there is still work to do. Anthony Banbury, outgoing head of the United Nations Mission for Ebola Emergency Response, told reporters Friday that authorities have made great progress in the "big battle" against the largest Ebola outbreak in history, but still face challenges even as the number of cases goes down.
"It's an insidious, invasive disease that attacks people through acts of caring and kindness," Banbury said. "It's going to be extremely hard for us to bring it down to zero, but that is what we will do. That is the only acceptable outcome."
Since the World Health Organization, or WHO, first reported the outbreak March 23 of last year, it has confirmed 20,206 probable or suspected cases of Ebola and 7,905 deaths in West Africa. While Banbury noted the rate of incidence is far lower than the 1.4 million cases scientists had predicted, he encouraged health officials to continue to engage with local communities and stay vigilant.
Health authorities have said one of the major reasons why the outbreak spread so rapidly centers on "insufficient" health-care infrastructure in Guinea, Liberia and Sierra Leone, largely due to high poverty levels in the affected countries, according to a recent report by the International Monetary Fund.
But, in recent months, the situation has improved dramatically, thanks to donations by charities and countries around the world, along with the massive coordinated efforts of the U.N., WHO and other international agencies.
Banbury said each of the affected countries now has the capability to isolate and treat every Ebola patient, as well as the resources to bury their dead safely. But the struggle is far from over, he said.
"It's a bit like putting seatbelts in cars," he said. "If you have seatbelts in cars, you can save a lot of lives, but only if people use those seatbelts."
© Copyright IBTimes 2023. All rights reserved.