British Trade Unions on Brink of Calling Massive Nationwide Strike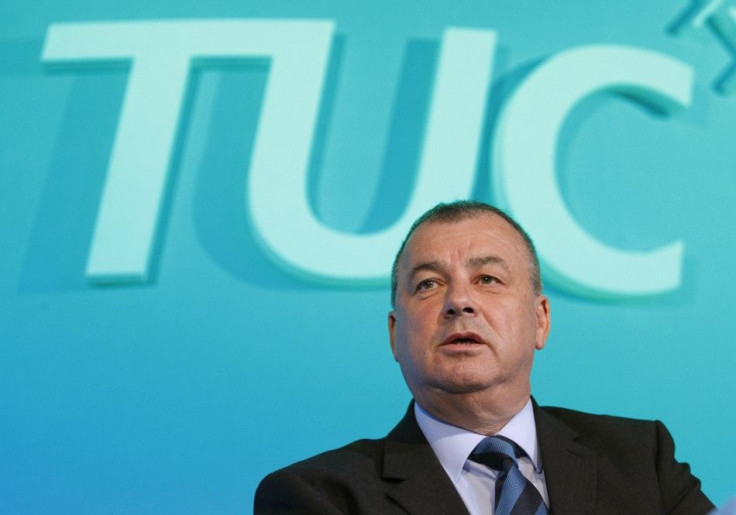 Great Britain is facing a wave of strikes by public sector workers that may exceed in magnitude the legendary General Strike of 1926.
Millions of Britons are likely to walk off the job in November to protest the government's radical revamping of their pension schemes. Government ministers are seeking increased pension contribution by employees, many of whom are stuck in a wage freeze. Essentially, public workers will be asked to pay more for pension while toiling for longer hours.
At least six trade unions – including Unison, Unite, the GMB and the Fire Brigades' Union – will put a nationwide strike on the ballot.
Strikes, if implemented, would be rolling and run straight through the summer of 2012, thereby potentially disrupting the London Olympics and the Queen's Diamond Jubilee. The work stoppage would likely impact every section of British life.
Dave Prentis, the general secretary of Unison, the second largest trade union in the country with more than 1.1-million members, said the impending strikes will represent the fight of our lives.
We've had enough," Prentis told union members at the Trades Union Congress (TUC) conference. "We've been patient, co-operative and we must say enough is enough. If we don't say it now, they [the government] will be back for more and more and more again. We will engage with them... but if they impose change by diktat, we will take industrial action. It's the fight of our lives. I know it's an over-used cliché, but make no mistake, this is it.
Amidst wild cheers and applause, Prentis told the TUC: "I give formal notice to 9,000 employers that we are balloting for industrial action. A ballot unprecedented in scale will cover over a million workers in health, local government, school, FE, higher education, police, the voluntary sector and the environment and the private sector."
Similarly, Gail Cartmail, assistant general secretary of the Unite, the largest union in Britain, said: When the coalition [government] came to power we knew we faced the fight of our lives. We knew they would seek to weaken and divide us. While we will never walk away from talks, neither can we sit on our hands. We will support days of action and tactical selective action.
Brian Strutton, national officer of the GMB union, which has about 600,000 members, told the TUC assembly: We're not talking about a day out and a bit of a protest. We're talking about something that's long and hard and dirty as well, because this is going to require days of action running through the winter, through into next year, following the government's legislative program right into the summer.
Mark Serwotka, the head of The Public and Commercial Services (PCS) union, told the conference: "We have always said that the more united we are, the harder it will be for the Government to push through their ideologically-driven and damaging cuts. We will now join our colleagues from across the public sector to discuss the nuts and bolts of this fightback, which we fully expect will mean industrial action on a scale not seen for many, many years. This is not just a fight for public servants; we want fair pensions for all."
In response, the government has warned that any such significant industrial action will only serve to enrage the public.
A spokesman for Prime Minister David Cameron stated: The best way forward is to continue with talks. We should have a constructive dialogue with the unions. It is disappointing that there are calls for industrial action when talks are ongoing. Public sector pensions are among the best available.
Neil Bentley, deputy director-general of the Confederation of British Industry, lamented to media: Strikes cause major disruption for families and businesses, and mass strike action would mean thousands of parents forced to take a day off work to look after their children. We urge union leaders to get round the table with the government and negotiate on the details.
Francis Maude, Minister for the Cabinet Office and Paymaster General, who is in charge of pension negotiations for the government, told the press: The unions' own members want to be going to work. They don't want to give up a day's pay at a time when we are all of us working under constraints."
Maude added: Unions need to think about the effect on the public and the damage that will be done to public sympathy for the public sector.
Officials of the opposition Labour Party were a bit more circumspect about the potential strike.
I hope there won't be strikes, said Labour shadow chancellor Ed Balls. I totally understand people saying 'If there isn't a fair deal, then we are going to vote yes in a ballot'.
Unions who go on strike are probably hoping that a strike in 2012 yields better results than the general strike that roiled Britain in May 1926.
That work-stoppage, which lasted nine days, failed to force the government into preventing wage cuts of Britain's coal miners. The miners were forced to return to work – and compelled to accept longer work hours and lower wages.
© Copyright IBTimes 2023. All rights reserved.