Browns Defensive Star Shoulders Responsibility For Loss Versus Patriots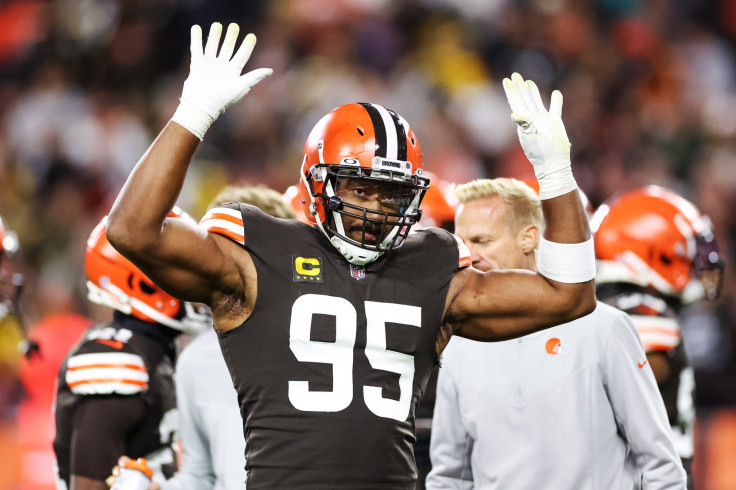 KEY POINTS
Myles Garrett takes the blame for the Browns defense failing to contain the Patriots
Rookie quarterback Bailey Zappe torched Cleveland for 309 yards and two touchdowns
Garrett downplays reaggravating his left shoulder injury
Cleveland Browns defensive end Myles Garrett is taking their Week 6 loss to the New England Patriots to heart after being blown out 38-15 at home.
During the post-game press conference, Garrett public in what he believes is a failure of leadership on his end.
"At the end of the day, I put it on myself for the defense not playing well. I'm sure if you ask every man in that locker room, he's going to say there are one or two plays that he could've gotten back that could've changed the game," Garrett initially said.
"It's a collective effort. But individually we all have a couple that we want to get back, so it falls on all of our shoulders, but I feel like mine especially because I'm supposed to be the star player on defense and I have to make more plays."
The Browns hung around with the Patriots for much in the first half, but later found themselves in a deep hole of trouble when they allowed rookie quarterback Bailey Zappe to go for 309 passing yards on 24-of-34 completions for two touchdowns.
The Patriots' No. 1 quarterback in Mac Jones was unavailable for the Cleveland game as he was still working his way back from an ankle injury, while veteran Brian Hoyer was placed on injured reserve after suffering a concussion in Week 4.
Zappe, drafted by New England in Round 4, is proving to be a menace on the field after racking up a total of 596 yards and four touchdowns with just one interception since making his NFL debut against the Green Bay Packers two weeks ago.
For Garrett and the Browns, they had to deal with Zappe finding his stride at the right moment while their own offense struggled to put points on the board.
Their first and lone touchdown of the night came in the middle of the fourth quarter via an Amari Cooper reception.
The loss was personally devastating for Garrett as he had broken the franchise record for sacks–a record once held by Clay Matthews Jr. whose son had an extremely productive career with the Packers.
However, it was the only big play that Garrett had for the entirety of the game which led to his comments.
The Texas A&M product noticeably carried a limp in his left arm, the same arm he injured from a vehicular accident last month.
"I've been dealing with it since the accident, just trying to manage it and be in the best position to play come Sunday. Certain falls, tackles, stuff like that that's going to aggravate it, make it worse. But at the end of the day, I want to win, this whole team wants to win, I'm always going to put them first," he brazenly declared.
"I was playing today and I'll be playing next week."
Garrett and the Browns next face the stumbling Baltimore Ravens in a showdown between AFC North rivals on Sunday, October 23.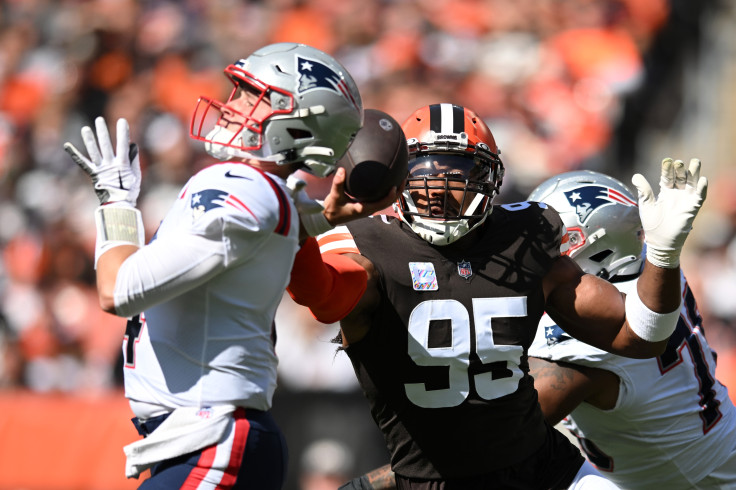 © Copyright IBTimes 2023. All rights reserved.