Brussels Attacks Spur Brexit Campaign: Anti-Immigration Parties Link Terror To EU Open Borders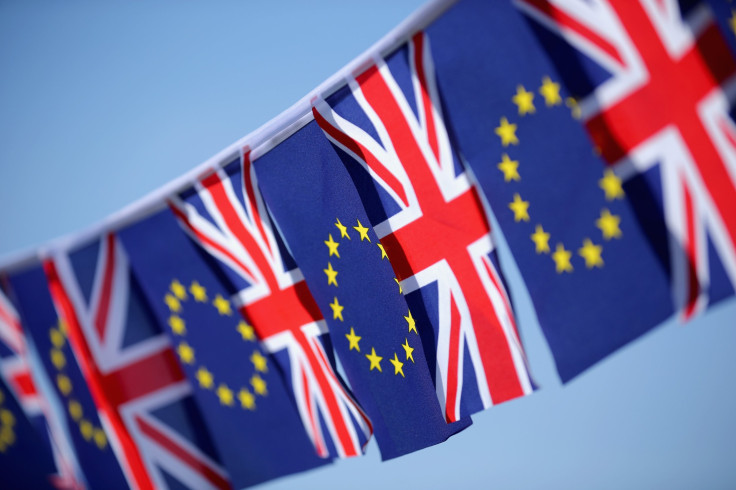 LONDON — As Brussels reels from the shock and bloodshed wrought by Tuesday's terrorist attacks, the political implications of the bombings are reverberating across the English Channel, and could influence the debate as Britain approaches the referendum on its European Union membership.
While many of the high-profile figures supporting Britain's departure or "Brexit," such as London Mayor Boris Johnson, have so far confined themselves to expressions of sympathy for the victims and their families, some on the political right have been quicker to seize on the attacks for political gain.
Mike Hookem, a British member of the European Parliament for the U.K. Independence Party said: "This horrific act of terrorism shows that Schengen free movement and lax border controls are a threat to our security," according to the U.K.'s Independent newspaper.
Hookem's party leader, Nigel Farage, also attracted criticism on Twitter for retweeting a comment from a newspaper columnist who branded Brussels the "jihadist capital of the EU," and mocked anti-Brexit advocates for suggesting that Britain would be safer remaining in the EU.
One of his targets is Prime Minister David Cameron, who has argued that Britain is safer within the EU — a line that experts say will now be harder to sell, and which may influence voters in the closely fought referendum on June 23.
"There is a growing perception among European public opinion that EU leaders are not in control of the continent's terrorist threat, given this attack comes on the heels of events in Paris last year. Combined, these attacks will increase xenophobic and anti-immigration sentiment across the EU, which has already been rising in light of the EU's ongoing refugee crisis," Mujtaba Rahman and Naz Masraff of the Eurasia Group, a political consulting firm, said in a statement.
Brexit advocates were already linking Britain's EU membership with an increased risk of terrorism. Iain Duncan Smith, whose resignation from Cameron's Cabinet last week has been linked to the Brexit campaign, told the BBC in February: "I think the present status of the open border we have right now many of us feel does actually leave that door [to Paris-style terrorist attacks] open and we need to see that resolved."
Though EU citizens have the right to live and work in the U.K., the country is not part of the passport-free Schengen travel area, and maintains border controls with its EU neighbors.
Financial markets also appear to view the Brussels attacks as having possible Brexit implications, with sterling posting the biggest decline among major currencies in the aftermath of the bombings.
"The most negative reaction is for GBP [Great Britain pound]," Athanasios Vamvakidis, head of Group-of-10 currency strategy at Bank of America Merrill Lynch in London, wrote in comments cited by Bloomberg. "Any events that could give, to some people, arguments against migrants and refugees — such as a terrorist attack — could increase 'Brexit' risks."
© Copyright IBTimes 2023. All rights reserved.