Brussels On Tenterhooks For Long-awaited Zelensky Visit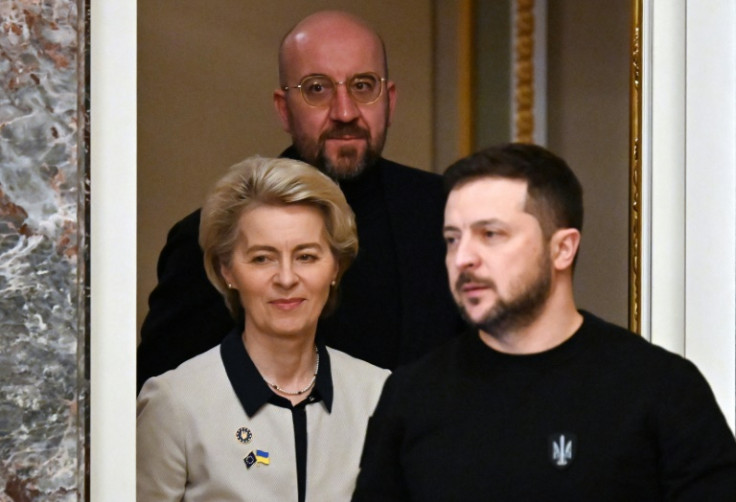 Ukrainian President Volodymyr Zelensky has so far only made one trip abroad since Russia invaded his country almost a year ago -- receiving a hero's welcome in Washington in December.
Now EU officials are hoping he will head to Brussels on Thursday to meet European leaders in a largely symbolic but nevertheless keenly anticipated visit after months of European support for Ukraine.
The potential trip to the heart of the EU is being kept under tight wraps due to security concerns.
But European Parliament sources have said they're ready to hold a special sitting for Zelensky to give a speech, before he would attend a long-planned summit of the 27 EU leaders across town.
When Zelensky went to the United States he came away with the promise from President Joe Biden of a Patriot missile system to ward off Russia's aerial assault.
In Brussels, it would be unlikely that he'd get any such concrete announcements of military support.
Instead, the high-risk visit would serve another purpose.
It could give the Ukrainian leader the chance to deliver a powerful personal message of thanks to key allies -- and push them to stay united and to do even more.
The EU's top officials were in Ukraine just last week for a meeting where they reiterated the bloc's commitment to Ukraine as it enters the second year of all-out war.
"The European Union will support you in every way we can, for as long as it takes," European Council chief Charles Michel said.
"Ukraine and the EU, we are family."
But Kyiv's hopes for a speedy entry into the European Union as a full member have largely been rebuffed by member states wary of moving too fast.
"For the EU it is very important symbolism to have Zelensky in Brussels, but for Ukraine the stakes of this visit are much higher than for Europe," said Bruno Lete of the German Marshall Fund of the United States.
Lete said the Ukrainian president would likely focus on three key messages: "membership, tanks and sanctions".
On EU membership, Zelensky is keen to keep pressing the EU to offer Kyiv the clear prospect of joining the bloc in the near future.
He is likely to petition his European counterparts to open formal accession negotiations this year -- despite deep scepticism among some.
On tanks, Ukraine's military recently received a boost when Germany gave the green light for Leopard battle tanks to be sent.
However, while Berlin has moved, other nations that committed to sending the tanks now appear to be stalling.
As warnings mount that Russia is building up men and tanks for another major offensive in the east, it looks like a good time for Zelensky to push harder.
He will also likely make the case that he needs fighter jets and longer range missiles.
On sanctions, the EU has so far imposed nine waves of unprecedented economic penalties on Russia aimed at curbing the money flowing into President Vladimir Putin's coffers to fund the war.
The measures have dented Moscow, but they've failed to dry up the Kremlin's war chest or force Putin into a major rethink.
EU officials admit that they are now running out of options to try to find new areas of the Russian economy where they could inflict serious pain.
The bloc's executive arm is eyeing another round of sanctions to be imposed later this month to coincide with the first anniversary of the invasion.
Ukraine is clamouring for tough new measures, including targeting Moscow's lucrative nuclear sector.
But EU unity is wearing thinner on any new steps and Hungary -- led by Putin's closest European ally Viktor Orban -- insists it won't back sweeping new moves.
While Zelensky's motives appear clear, diplomats in Brussels have questioned why the EU wants him to visit so soon after its top officials were in Kyiv.
The bloc has no new major support to announce and there are suspicions the timing is more due to internal EU rivalries, with Michel looking to host a meeting to boost his role over that of European Commission head Ursula von der Leyen.
Other EU officials argue, however, that it is high time that Zelensky came to Brussels, and it could be a key moment to galvanise the bloc more than a month after he managed to visit the United States.
The war in Ukraine has sent economic shockwaves across Europe that have left governments scrambling to help their citizens struggling with soaring energy bills and inflation.
Officials estimate that since the all-out invasion started, the EU and its 27 member states have committed some 67 billion euros ($71 billion) in support for Ukraine.
That eye-watering amount has helped to prop up the daily working of the Kyiv government and arm Ukrainian troops on the front line.
More than 10 billion euros of that sum has been spent on providing a home for some four million Ukrainians who have fled the conflict for the EU.
Lete said it made sense that Zelensky's first call abroad had been to Washington, given that his priority was to win the war and Biden was supplying the most arms.
"Now as questions turn to other issues where the EU plays a bigger role like reconstruction, the timing seems to be more right to come to Brussels," he said.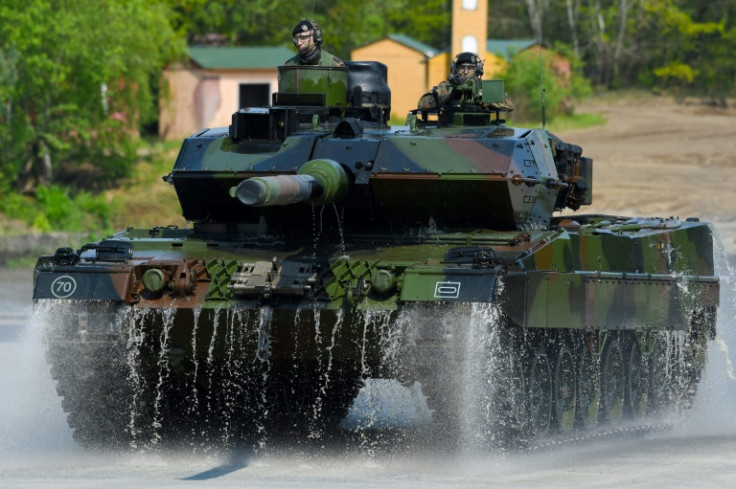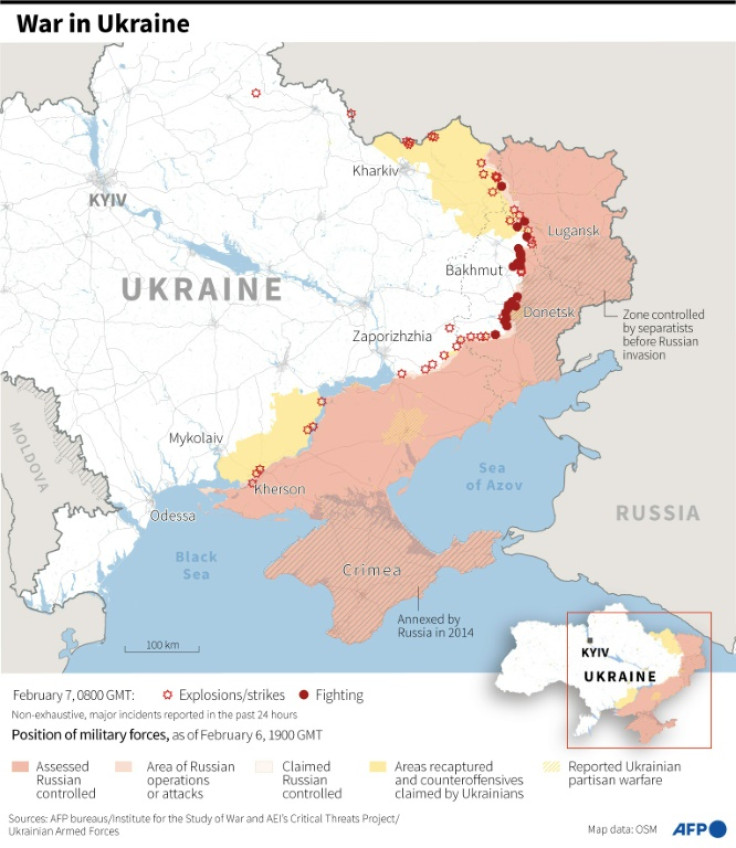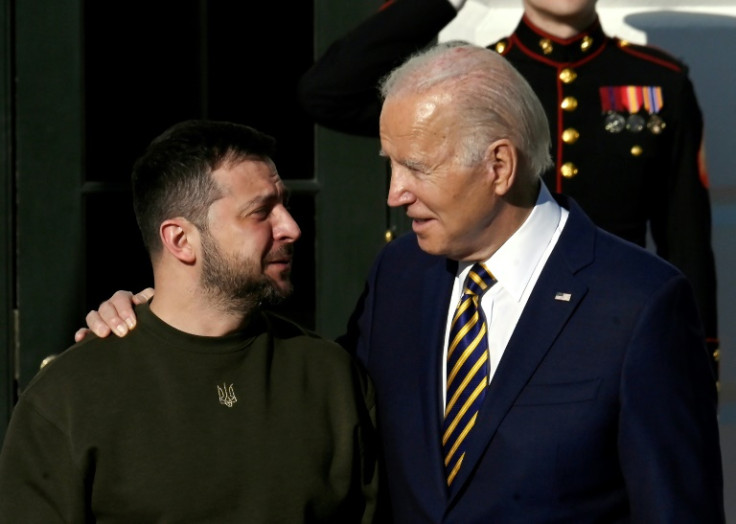 © Copyright AFP 2023. All rights reserved.