Brutal Beheading Video Could Signal A Change In ISIS Recruitment Strategy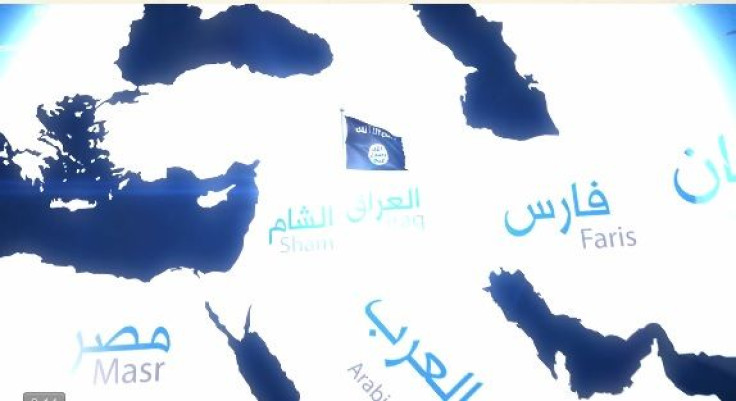 The Islamic State group's recent, especially gruesome beheading video differs from its previous four videos in that it appears to be not only a recruitment tool directed at Muslims, but also a warning to Syrian regime soldiers. Experts said the choice of characters, the particularly bloody and violent content and the timing of its release suggest it's targeting not only Western leaders and foreigners but the Syrian army itself.
Not only that, but one analyst says the video may have been made to impress the Islamic State group's own leader, self-appointed "Caliph" Abu Bakr al-Baghdadi.
The 15-minute video, showing the beheading of at least 16 Syrian soldiers and the severed head of U.S. aid worker Peter Kassig, is even more brutal than previous ISIS videos, which appeared intended to recruit young radicals and to shock Western audiences. The new video works both as an announcement of the caliphate's expansion and a way to legitimize that announcement by eliminating enemies closest to home, soldiers of the Syrian regime.
"I don't think this video in particular is going to lead to a massive bolstering of recruit numbers," said Aymenn Jawad al-Tamimi, a professor at Israel's Herzliya University. "The video is composite, so it has multiple messages for multiple audiences. The actual graphic depiction of the beheading of Syrian soldiers is almost certainly aimed at the regime's support base."
Between 16 and 21 Syrian soldiers and military pilots are beheaded on camera in gory detail, according to analysis by the Terrorism Research and Analysis Consortium. They are not named and they are not allowed to speak, unlike the Western hostages from previous videos. After several minutes of footage depicting brutal attacks on civilians by forces loyal to Syrian President Bashar Assad, one fighter warns that ISIS "will never forget."
Keeping the victims anonymous can act as a warning to members of Assad's military: ISIS will hold all Syrian army members equally responsible for the regime's acts.
Al-Tamimi said some Syrian armed forces members were expressing "grumblings of resentment" after they suffered huge losses to ISIS this summer. ISIS nearly wiped out the Army's 17th Division in particular, composed of brigades based in Raqqa and Deir al-Zour in the east of the country.
The beheadings could also work as a recruitment tactic, albeit indirectly, among the Syrian opposition factions that will recognize that "ultimately they are to be forced to accept IS supremacy," al-Tamimi said.
There are up to 21 ISIS fighters shown in the video. At least 19 are unmasked, and each represents a different nationality in the militant group's foreign fighter base.
"They were chosen from among them, from among many, to represent the global appeal of ISIS and to appeal to many more like them," said Veryan Khan, founder of TRAC.
The video also begins with a depiction of the entire Mideast as well as other lands as being under ISIS domination. This alleged ISIS expansion was first announced days before the video, in a rare audio recording from al-Baghdadi that had a very similar title to the latest video. Experts said the two were related, and the video could have also been a response to his audio announcement.
"All of those foreign fighters would have never come across Baghdadi's mind," Khan said. "This was a way for them to get in front of Baghdadi. Baghdadi watched this."
© Copyright IBTimes 2023. All rights reserved.