Inside ISIS' Caliphate Expansion: Secret Cells, Not Social Media Pledges Of Allegiance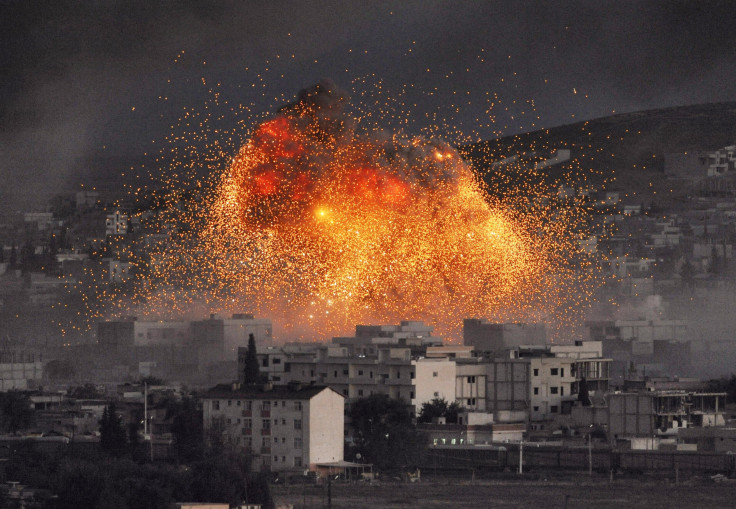 The Islamic State group allegedly released five mandates this week declaring it had expanded its self-styled caliphate to countries other than Iraq and Syria. If authentic, this is the first instance where ISIS has acknowledged and accepted a pledge of allegiance.
However, they are not signs of success but of desperation and serve as distractions from their actual expansion strategy. Hundreds of ISIS fighters in the group's Iraqi stronghold Mosul reportedly received pamphlets advertising five bayas, or a pledge of allegiance -- widely shared on ISIS-affiliated media -- that claimed militants in Libya, Yemen, Algeria, Egypt and Qatar had joined the caliphate. ISIS likely intended it to be a show of strength but, in reality, it is a ploy to boost fighters' morale as they suffer losses in battles in Iraq and Syria, and a strategy to maintain their reputation for instant jihadi gratification.
Unlike their extremist predecessors, "they are the group that takes action," said Harleen Gambhir, a counterterrorism analyst at the Institute for the Study of War. "You don't want to wait for the caliphate. They've been careful to not message things they know they can't win."
ISIS has cast a shadow on some of the most intimidating terror groups by following through with its threats, no matter how brutal, and building a brand based on the landslide-like dissemination of their "success" stories. Around 20 extremist groups claim to have given bayah to Caliph Abu Bakr al-Baghdadi, and while this is beneficial to promote the ISIS brand as a whole, it has nothing to do with their actual logistics.
"True evil - the crushing of human dignity - wraps itself in the cloak of high vision, necessity, and the inherent charisma of decisive action," Richard Wise, an anthropologist and branding expert who's head of global strategy at G2 Worldwide London, recently told International Business Times.
It's natural to measure ISIS' outreach by their brand's success in garnering allegiance from terror bigwigs like the Moro Islamic Liberation Front in the Philippines and Ansar Bait al-Maqdis in Egypt, but that has little to do with the group's actual expansion.
Their strategy is much more "under the radar" than the flashy social media bayahs and they have begun laying the groundwork for future operations in Lebanon, Jordan, Libya, and Morocco. Small groups, not usually more than 10, are dispatched to countries that, in theory, would be sympathetic to the militants, and they quietly wear down the country's defenses, rally a disgruntled population and "normalize residents to the idea of ISIS," Gambhir said.
That way when the ISIS leadership makes the decision to seize territory, it happens with such ease that the militants appear much stronger than they actually are. Like most groups that peak too soon, ISIS now has a loyal group of followers with incredibly high expectations of their militant leaders. And, before it blurs any other regional borders, ISIS has to focus resources and energy on sustaining their current "caliphate" and winning two major operations in Iraq and Syria.
"Unless it can maintain existing public infrastructure and meet demands for food, water, health care, sanitation and energy, and build and sustain a functioning economy," a recent report from the Soufan Group stated, the group "will not survive."
Experts said the group's claims of caliphate expansion stretched the truth but if everything we know about ISIS' propaganda campaign is still true, they do signal the group's intention to eventually break into those countries. The Egyptian, Algerian and Libyan mandates acknowledged pledges of allegiance from groups that have already released their own messages aligning themselves with ISIS.
"There is a spectrum of ISIS' global influence," Gambhir said, citing the difference between lone-wolf attacks and, "ISIS people going to recruit and establish cells. There's a different texture of ISIS actually reaching out and ISIS just benefitting. They don't want the responsibility to deal with all those groups."
© Copyright IBTimes 2022. All rights reserved.
FOLLOW MORE IBT NEWS ON THE BELOW CHANNELS