Brutal Killing of LTTE Leader Prabhakaran and Son: Will it Affect India's Sri Lanka Policy?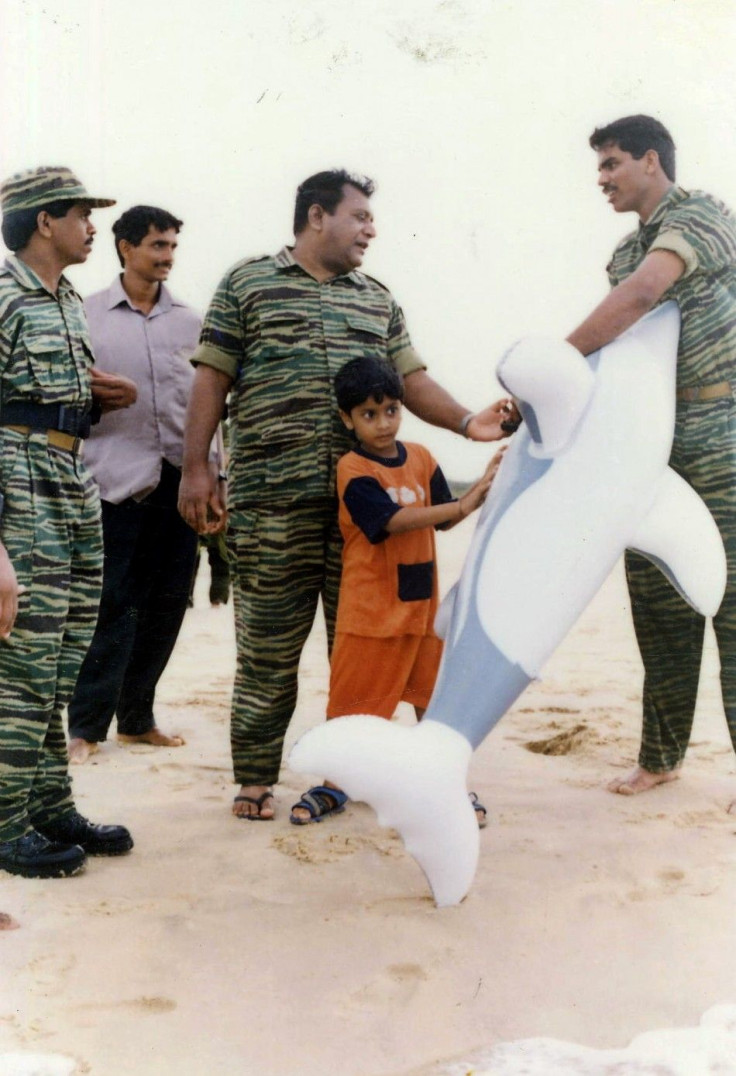 Amid fresh allegations that LTTE (Liberation Tigers of Tamil Eelam) leader Velupillai Prabhakaran and his 12-year-old son were brutally killed at close range by the Sri Lankan forces, Indian Prime Minister Manmohan Singh is struggling to contain the sentiments of opposition parties and lawmakers from regions dominated by Tamil population.
The chilling footage, from the documentary which is scheduled to be broadcast on Wednesday in Britain, shows Prabhakaran and his son dead, lying on the ground stripped to the waist with multiple bullet wounds and signs indicating that the deceased were tied and blindfolded.
The footage dated May 18, 2009, was purportedly shot by Sri Lankan forces as a trophy video to mark Sri Lankan victory against the Tamil rebel group after a civil war which lasted 26 years.
The opposition parties, alleging that Colombo had committed a horrendous war crime, demanded to know New Delhi's stand on the atrocities against Sri Lankan Tamils.
In a letter addressing the leader of a political party based in Tamil Nadu, Singh emphasized the need for probe into Sri Lanka's alleged war crimes.
Have emphasized need for probe into rights violation charges... Talking to all parties about United Nations Human Rights Commission (UNHRC) resolution on Sri Lanka, Singh wrote to DMK Chief M. Karunanidhi, in reply to the latter's letter demanding to know India's stand.
DMK, a ruling party ally, urged the government to support the U.S.-backed UN resolution against Sri Lankan war crimes.
Rajya Sabha, the upper house of the Indian parliament, was adjourned for a few hours following the disruptions caused by the opposition lawmakers.
The entire world knows about the war crimes against Sri Lankan Tamils. The Tamil Nadu chief minister has raised this issue with the prime minister. We want an answer from the prime minister... will they support the UN resolution? V. Maitreyan, Member of the Parliament (M.P.) from opposition party AIADMK based in Tamil Nadu was quoted as saying by NDTV.
The situation has thrown Singh in a tricky situation where he needs to balance the desire for close ties with the neighboring nation's president Mahinda Rajapaksa, while accommodating the demands of Indian Tamils, according to the Wall Street Journal.
India had long-supported Colombo in the war against the LTTE militants, which ended in 2009. New Delhi has been strategizing to make use of its position as a loyal ally of Sri Lanka to strike a potentially lucrative oil exploration deal in the Mannar basin. According to a report in The Hindu, India has urged Sri Lanka for greater involvement in Sri Lanka's potential oil reserves, overstepping China and Russia, who are also believed to be interested in oil exploration deals with the island nation.
Sri Lanka has meanwhile denied the allegations of war crime, saying: In our view this is a tentative report, uncorroborated and not being authenticated, Sri Lanka's envoy to India Prasad Kariyawasam told the Press Trust of India.
© Copyright IBTimes 2023. All rights reserved.