Bryce Harper Rumors: Padres Join Phillies, Dodgers, White Sox As Teams To Meet With MLB Free Agent
There has been speculation for weeks that mystery teams might be pursuing MLB's top free agent. With the calendar turning to February, it looks like we can officially expand the Bryce Harper Sweepstakes to include at least one other club.
According to The Athletic's Ken Rosenthal, the San Diego Padres will meet with Harper Thursday or Friday in Las Vegas. The Philadelphia Phillies, Chicago White Sox, Washington Nationals and Los Angeles Dodgers have all reportedly met with Harper and agent Scott Boras this offseason.
The Dodgers likely pulled out of the race for Harper when they signed outfielder A.J. Pollock last week.
There have been rumors connecting the Padres and the best free agents as they've continued to remain unsigned. It was reported last week that San Diego is looking to get involved in the race for Manny Machado, who doesn't appear close to signing a deal after meeting with the Phillies, White Sox and New York Yankees several weeks ago.
Only a handful of teams have a higher payroll than the Padres, who have fewer than $75 million committed in salary for the 2019 MLB season. San Diego made one of the biggest splashes in free agency last year when they inked Eric Hosmer to an eight-year, $144 million contract.
The Padres have been linked to several rumors this offseason, reportedly considering trades for perennial Cy Young candidate Corey Kluber and All-Star catcher J.T. Realmuto. San Diego went 66-96 in 2018, marking their eighth straight season with at least 85 losses.
Philadelphia might be the favorite to sign Harper. They are expected to make the biggest offer to either the outfielder or Machado.
The Nationals reportedly offered Harper a $300 million contract at the end of the regular season.
It had been thought that Harper would break the record-setting $325 million contract held by Giancarlo Stanton, but his extended free agency indicates he's yet to receive his desired contract. There's no indication that Harper is close to signing a deal with any team.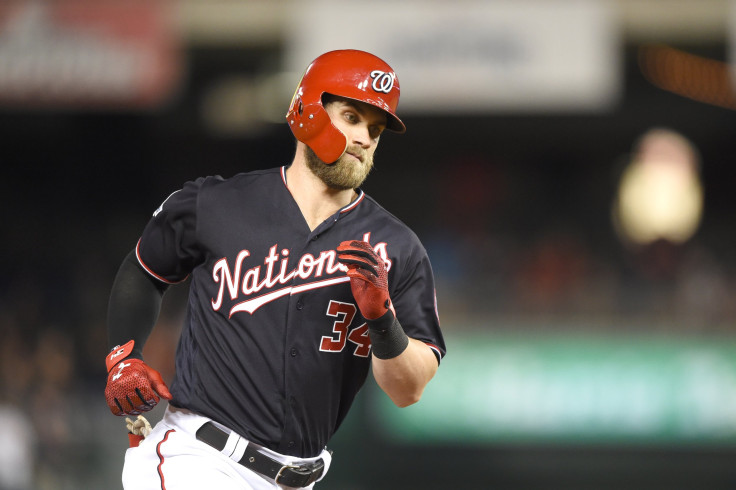 © Copyright IBTimes 2023. All rights reserved.