Buccaneers vs. Patriots Prediction: Will Tom Brady Beat Bill Belichick In Return To New England?
The highly anticipated "Sunday Night Football" matchup between the Tampa Bay Buccaneers and New England Patriots isn't only about Tom Brady's return to Foxborough. Both teams are coming off losses and in search of a win to get back on track in Week 4.
Tampa Bay was upset by the Los Angeles Rams 34-24 in Week 3, beaten handily to end its 10-game winning streak. New England lost at home to the New Orleans Saints 28-13 in a game that was even more one-sided than the final score indicates.
The defending Super Bowl champs find themselves in second place behind the 3-0 Carolina Panthers. New England trails the 2-1 Buffalo Bills, who are threatening to run away with the AFC East.
"I'm not going to necessarily reminisce," Brady told Jim Gray on their "Let's Go!" podcast on SiriusXM. "I don't think this is the moment for that. I'll have plenty of opportunities to reminisce about my football career -- none of it, none of which I really care to do right now because I'm so much in the moment. I'm not going to be thinking about 20 years of history. I'm going to be thinking about one night of football, a Sunday night game coming off a really tough loss."
Whether Brady wanted out of New England or Bill Belichick was ready to move on from the veteran, the Patriots have taken a major step back at quarterback. Brady is still at the top of his game. Seven months removed from winning his fifth Super Bowl MVP award, the 44-year-old has 1,087 yards and a 109.3 passer rating through three games.
Mac Jones has been the best rookie quarterback in 2021, though that's not exactly saying much. The No. 15 overall draft pick was picked off three times in Week 3. Jones has more interceptions than touchdowns, averaging just 6.1 yards per pass attempt.
New England ranks in the bottom seven of the NFL in both points scored and yards per play. James White could be out for some time with an injury.
As underwhelming as the Bucs' defense has been, the Patriots will have a difficult time keeping up with Tampa Bay and their former quarterback.
Belichick won't be able to frustrate Brady the way he did Zach Wilson and Tua Tagovailoa. Gillette Stadium is a hostile environment for most quarterbacks, but Brady isn't going to get booed in New England.
Brady should find himself in a very familiar position, putting up big numbers in a victory on the Patriots' home field.
Prediction: Tampa Bay over New England 27-17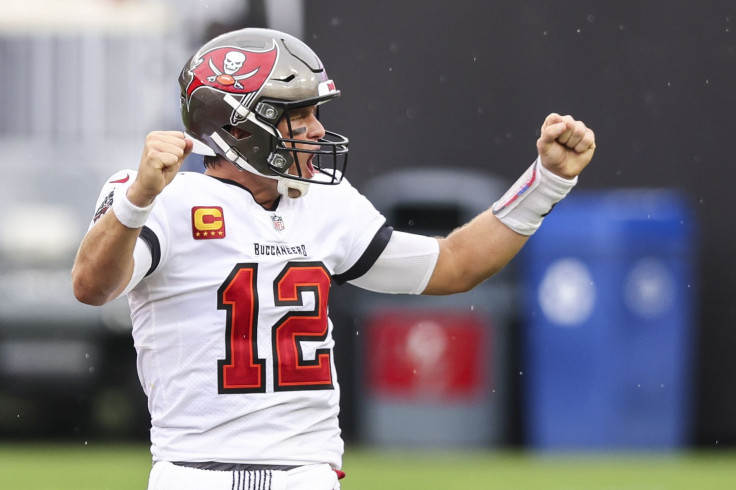 © Copyright IBTimes 2022. All rights reserved.
FOLLOW MORE IBT NEWS ON THE BELOW CHANNELS