Buffett's Keen To Keep Going Green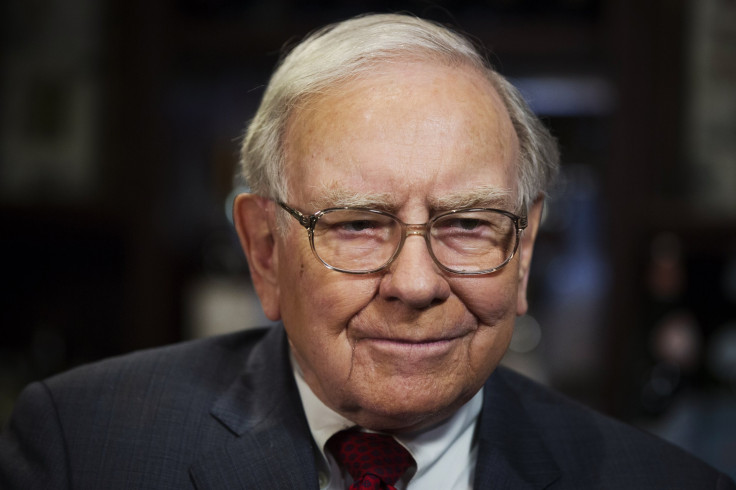 Billionaire investor Warren Buffett said in Tuesday that his Berkshire Hathaway Inc. (NYSE:BRK.A) (NYSE:BRK.B) is prepared to double its current investment of $15 billion in solar and wind power to $30 billion.
According to Bloomberg News Buffet made the comments at the Edison Electric Institute's Renewable Energy Conference in Las Vegas.
"There's another $15 billion ready to go, as far as I'm concerned," Bloomberg quoted Buffett saying.
Part of Buffett's big green energy investment comes in the form of his Mid-American Energy Co. subsidiary.
The Iowa utility MidAmerican (OTCMKTS:MDPWK) last year decided against building the state's second nuclear power plant, opting instead to focus on a project placing over 600 wind turbines.
The utility, a subsidiary of Berkshire Hathaway Inc. (NYSE:BRK.A), completed a feasibility study last year and said that the lack of approval from nuclear regulators over novel nuclear plant designs rendered any construction plans "premature," according to a company statement.
That decision, according to Bloomberg stems in part from the fact that, "a drop in equipment costs is making renewable energy more competitive with power from fossil fuels."
Buffett's clearly on board with renewables and in his last annual letter to shareholders told them that, "From a standing start nine years ago, MidAmerican now accounts for 7% of the country's wind generation capacity, with more on the way. Our share in solar -- most of which is still in construction -- is even larger. ... When our current projects are completed, MidAmerican's renewables portfolio will have cost $15 billion. We relish making such commitments as long as they promise reasonable returns. And, on that front, we put a large amount of trust in future regulation."
Buffett's MidAmerican is among the largest wind power utilities in the U.S.
MidAmerican solar plays include a deal to buy two solar farms north of Los Angeles from SunPower for $2 billion to $2.5 billion.
In 2011, MidAmerican purchased California's 550 megawatt Topaz Solar from First Solar and a 49 percent stake in another solar farm, this one in Arizona, called Agua Caliente and owned by NRG Energy Inc.
Buffett's wind investments are also driven by tax benefits.
In May Buffett told an audience in Omaha, Nebraska, that, "I will do anything that is basically covered by the law to reduce Berkshire's tax rate. For example, on wind energy, we get a tax credit if we build a lot of wind farms. That's the only reason to build them. They don't make sense without the tax credit."
© Copyright IBTimes 2023. All rights reserved.
FOLLOW MORE IBT NEWS ON THE BELOW CHANNELS