Warren Buffett Going Green as MidAmerican Opts For Wind Over Nuclear Power In Iowa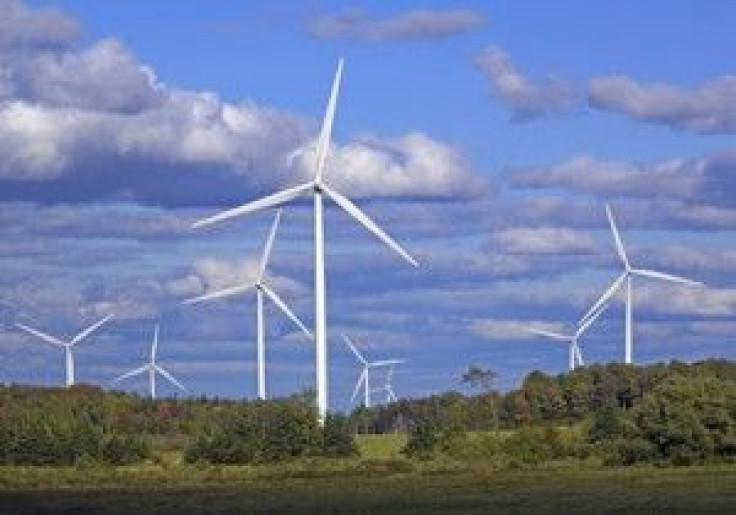 Is Warren Buffett going green?
Iowa utility MidAmerican Energy Co. (OTCMKTS:MDPWK) has decided against building the state's second nuclear power plant, opting instead to focus on a project placing over 600 wind turbines.
The utility, a subsidiary of Berkshire Hathaway Inc. (NYSE:BRK.A), completed a feasibility study on Monday, which said that the lack of approval from nuclear regulators over novel nuclear plant designs rendered any construction plans "premature," according to a company statement.
"No land in Iowa will be purchased by MidAmerican Energy at this time to develop a nuclear generation facility," read the statement.
Instead, the company will focus on building 656 new wind turbines by the end of 2015, in a $1.9 billion project, a plan they announced in May. That expansion is expected to save rate payers $3.3 million in 2015.
MidAmerican will also refund $8.8 million to rate payers, who bore the initial cost for the feasibility study by paying a special utility charge. That charge collected $14.2 million over many years, from which the $8.8 million left unspent will come, according to the Des Moines Register.
MidAmerican's decision is part of a broader trend, whereby utilities hold off on new nuclear reactors in favor of cheaper and more profitable natural gas plants, reports Reuters.
MidAmerican is Iowa's largest energy company, serving electricity and natural gas for more than 140,000 customers in Iowa, Illinois, Nebraska and South Dakota, according to the company website.
© Copyright IBTimes 2023. All rights reserved.