Bulls Try To End Losing Streak Against Explosive Warriors On Sunday At Home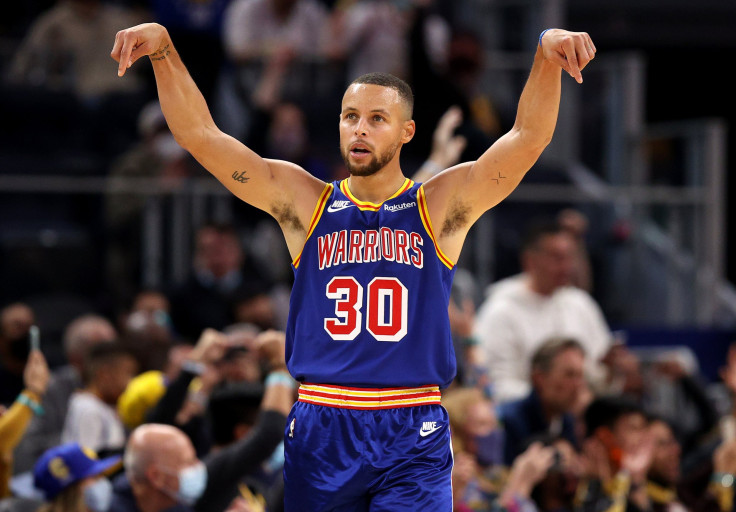 KEY POINTS
The Golden State Warriors will try to sweep their regular season series with the Chicago Bulls Sunday
Chicago needs to improve its defensive effort and minimize turnovers to end its losing spell
The Warriors have most of their stars back, a development that is likely to send their NBA season into high gear
The Chicago Bulls will try to end their three-game losing spell when they host the Golden State Warriors at the United Center Sunday.
With DeMar DeRozan still questionable, the Bulls will need a better effort from guys like Zach LaVine to put an end to their losing spell.
They are coming off a loss to the Oklahoma City Thunder, which got a huge game from Josh Giddey, who finished with 25 points and 10 rebounds Friday night.
One thing that led to the Bulls' downfall was their 16 turnovers and loss of the rebounding advantage, 42-46, to the Thunder.
"Self-inflicted wounds," Bulls coach Billy Donovan said Friday, according to CBS Sports. "We knew going in they were a hard-driving team and we needed to stop a little bit shorter and defend one on one."
LaVine led the losing cause with 25 points, six rebounds and five assists. Nikola Vucevic had a double-double performance with 19 points and 11 rebounds for that matchup.
The Bulls own an offensive rating of 112.5, which is 19th in the league. With DeRozan and Lonzo Ball out, Chicago needs to push its other players for added scoring punch.
On the other end, the Bulls hold a defensive rating of 113.5. Against the Warriors, Donovan will have to find a way to tighten up their defense if they want to pull off a win.
For the Warriors, having Stephen Curry, Klay Thompson and Andrew Wiggins back has given head coach Steve Kerr relief. They are coming off a huge 144-113 win over the San Antonio Spurs, a game played before a crowd of 68,323 at the Alamodome in San Antonio, Texas, Friday, ESPN reported.
Jordan Poole led the way with 25 points coming off the bench, while Donte DiVincenzo chipped in 22 markers.
Curry finished with 15 points in 23 minutes of action, while Thompson and Wiggins chipped in 16 each.
With most of their key players back, it may only be a matter of time before the Dubs hum.
They currently have an offensive rating of 112.8, which is 16th in the league. On the defensive end, they are at 113.2, 18th in the NBA as of this writing.
Pundits picked the Warriors as -2.5 spread favorites to win over the Bulls, who are at +2.5. The moneyline is -140 for Golden State and +122 for Chicago.
The Bulls will take on the Warriors at the United Center in Chicago, with the game set to start at 3:30 p.m. EST. The game will be televised via NBA League Pass, with live streaming also available via FuboTV.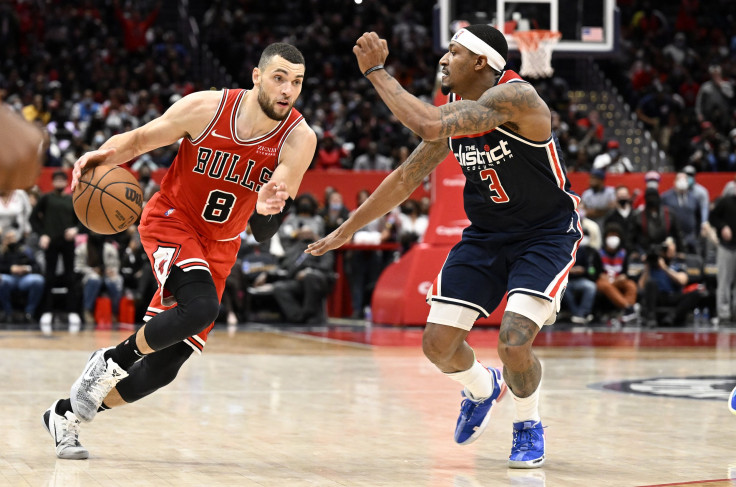 © Copyright IBTimes 2023. All rights reserved.