Burger King Drops Horse Meat Supplier Firm After Horse DNA Is Found In Beef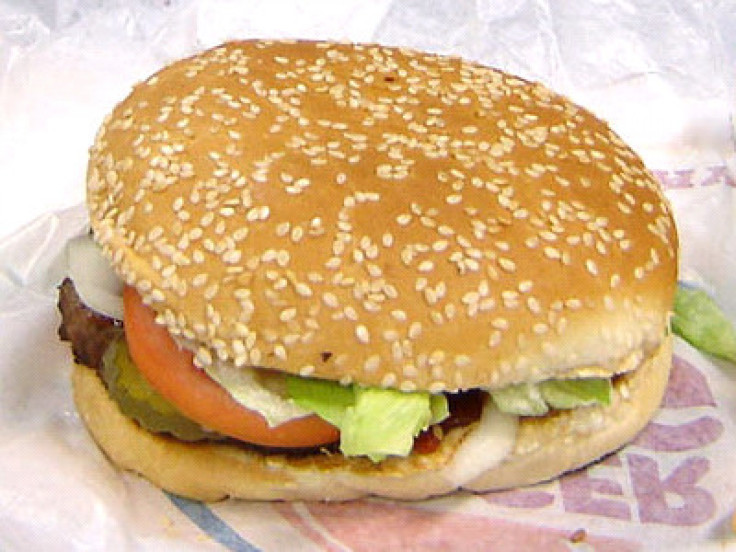 Burger King has announced it is cutting ties with its meat supplier in the United Kingdom and Ireland after a scandal revealed Silvercrest was mixing horse meat with its beef.
According to the Miami-based company, Burger King cut ties with ABP Food Group's Irish subsidiary Silvercrest, which supplied the company meat for locations in Britain and Ireland, after the supplier was investigated for selling beef products tainted with horse meat.
Reuters reported Burger King will replace all Silvercrest products in Britain and Ireland with an approved supplier.
"This is a voluntary and precautionary measure," Burger King said. "We are working diligently to identify suppliers that can produce 100 percent pure Irish and British beef products that meet our high quality standards."
Burger King said some of its menu items will be "temporarily unavailable" and apologized for the inconvenience.
Last week, news spread that processing plants Liffey Meats and Silvercrest Foods in Ireland and Dalepak Hambleton in Britain tested positive for horse DNA. Burger King launched its own independent and ongoing investigation which led the fast food chain to cut its ties.
Burger King said horse meat in beef "is not a food safety issue," but acknowledged consumers' concerns of not wanting horse meat in their beef.
"Food quality and safety are a top priority for Burger King restaurants globally," the company said. "We have stringent and overlapping controls to ensure that the products we sell our customers meet our strict quality standards."
Similarly, food retailer Tesco apologized to customers after it learned horse meat had contaminated some of its beef.
"While the FSAI has said that the products [containing horsemeat] pose no risk to public health, we appreciate that, like us, our customers will find this absolutely unacceptable," Tesco wrote. "We and our supplier have let you down and we apologise."
© Copyright IBTimes 2023. All rights reserved.