Burger King, Tim Horton's Said To Be In Merger Talks; Deal Could Result In Tax Inversion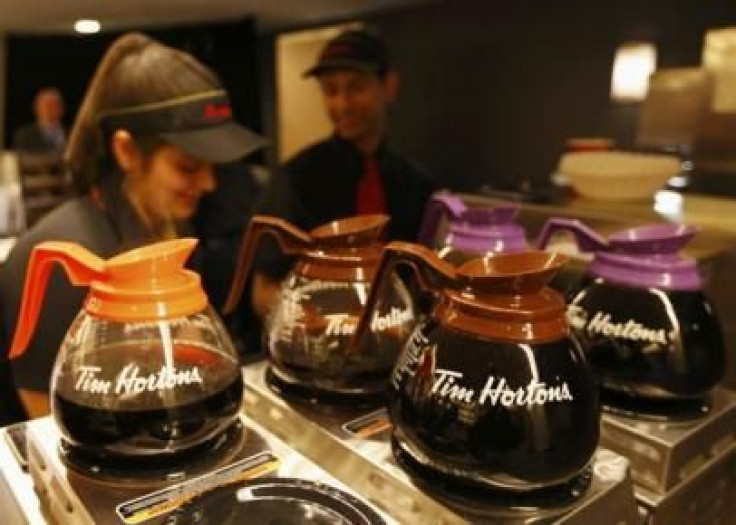 Burger King Worldwide Inc. (NYSE:BKW) and Tim Hortons Inc. (NYSE:THI) reportedly are working on a deal to create a holding company, merging the hamburger giant and the coffee-and-doughnut chain into the world's third-largest quick-service restaurant provider. The deal would also move Burger King's base of operations from Miami to Canada in a so-called tax inversion -- a strategy that has been sparking outrage because it threatens U.S. tax revenues.
The Wall Street Journal, quoting sources familiar with the negotiations, said the deal would have a market value of $18 billion.
Criticism of tax inversions has been mounting with the announcement of several deals including AbbVie Inc.'s (NYSE:ABBV) purchase of Ireland's Shire PLC (LSE:SHP) and Medtronic Inc.'s (NYSE:MDT) purchase of Covidien PLC (NYSE:COV), another Irish firm. Walgreen Co. (NYSE:WAG) decided against moving its headquarters when it purchased Britain's Boots amid an uproar.
The U.S. Treasury is actively looking for ways to discourage such deals, the Journal said, and the Obama administration is considering regulatory action. Most of the deals so far have been confined to the healthcare industry but a Burger King/Tim Horton merger might mean the strategy has a wider reach.
© Copyright IBTimes 2023. All rights reserved.