Burkina Faso Coup Leader Charged With Threatening State Security And Murder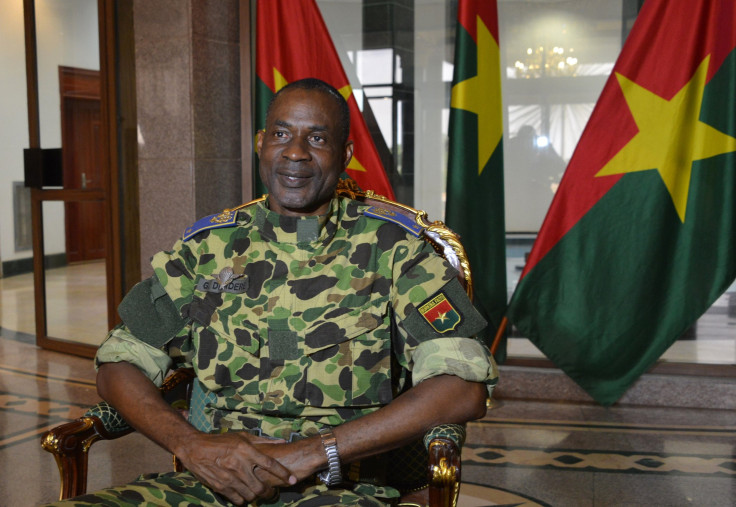 Burkina Faso's coup leader General Gilbert Diendere has been charged with crimes threatening state security and murder. According to Al Jazeera, Diendere led a coup in Burkina Faso and took over as head of the National Democratic Council along with members of the powerful Presidential Security Regiment (RSP), who took interim President Michel Kafando and Prime Minister Isaac Zida hostage on Sept. 16.
The coup, however, was short-lived as the military converged on the capital Ouagadougou on Sept. 21, ordering coup soldiers to surrender and join the armed forces peacefully without bloodshed. Diendere has since reportedly apologized to the west African nation for the power grab.
"I am willing to turn myself over to face justice," Diendere told AFP after he took refuge in the Vatican Embassy following the failed coup. "I would like the people of Burkina Faso to find a solution to this crisis through dialogue. All parties must talk to find an inclusive solution for the future of our country." he added.
The general is expected to face trial before a military tribunal, according to a BBC report. He has been charged with 11 crimes in total, including threatening state security, murder, allying with foreign forces, willful assault and destruction of property. At least 10 people were reported killed in the violence during the coup.
Djibril Bassole, who served as foreign minister and whose supporters are accused of backing the coup, also faces charges of threatening national security, according to the Washington Post.
Interim President Michel Kafando was reportedly reinstated two weeks ago after the Burkina Faso army intervened.
The elite Presidential Security Regiment (RSP) is said to be loyal to Blaise Compaore, the country's long-time ruler, who was thrown out by an uprising by the people last year.
© Copyright IBTimes 2023. All rights reserved.