Burma Social Reform: Ceasefire Signed with Karen Rebels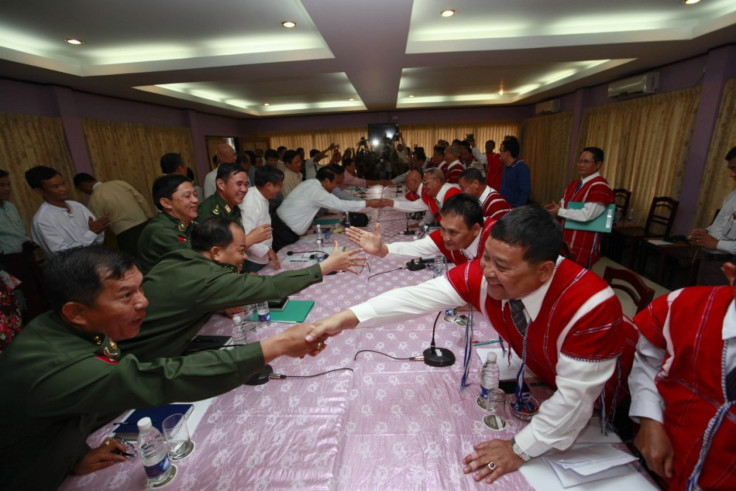 The Burmese government signed a ceasefire agreement with the Karen National Union (KNU), an ethnic rebel group, on Thursday.
The effort to end the 60-year insurgency was part of the country's efforts to bring about social reforms. For decades, the military junta that has ruled Burma has been one of the most oppressive governments in the world. But recent pressure from the West has put pressure on a new government to make changes.
The new civilian government of President Thein Sein has begun to make significant reforms with the goal of ending its isolation and lifting foreign sanctions. Around 200 political prisoners have been released since March and Thein has decriminalized unions and make some significant free speech reforms.
But Burma still has a long way to go. There are still about 1,500 political prisoners that haven't been released. In the past two months, U.S. Secretary of State Hillary Clinton and British Foreign Secretary William Hague separately visited Burma where they spoke with the government and also met with democracy advocate Aung San Suu Kyi.
After signing a peace treaty with the Shan State Army in December, the KNU and its Karen National Liberation Army became the last remaining rebel group still fighting the government.
Karen leaders are pleased but the ceasefire but noted that it isn't permanent. The group still feels persecuted by the government, and as part of the deal the government had to give in to a number of demands, such as the end of labor camps, a release of prisoners and security guarantees for the Karen people., according to the BBC.
The KNU has been fighting for territory, rights and for separation from the government since 1949.
Unless there is ethnic harmony it will be very difficult for us to build up a strong democracy, Suu Kyi commented.
© Copyright IBTimes 2023. All rights reserved.