Burundi Crisis: Local Journalists Pushed Underground, Fear For Their Lives After Feruzi Death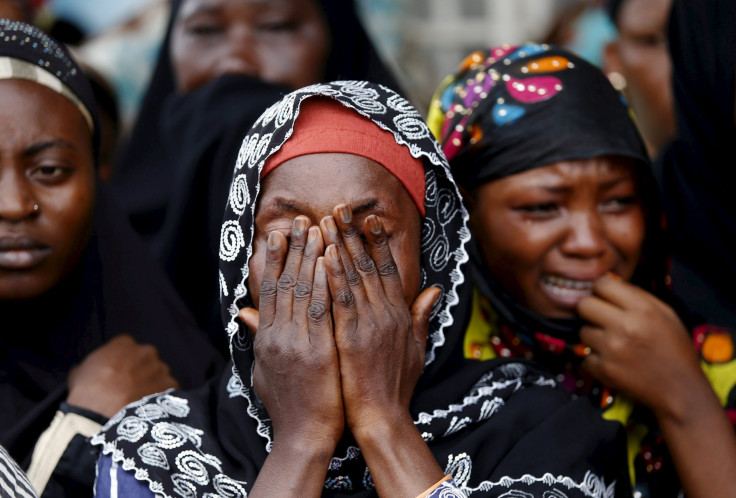 Thousands gathered Sunday in Burundi's capital city of Bujumbura to attend the funeral of opposition leader Zedi Feruzi, who was killed on Saturday. His death is just the latest after weeks of unrest in the East African country that has sent hundreds of thousands fleeing for their lives and forced local journalists deep underground.
"No, I do not feel safe. No Burundian journalist feels safe," a local journalist who spoke to International Business Times on condition he not be named citing potential threats to his personal safety and employment. After writing for various online and print outlets in the capital since 2010, he said he's had to stop work altogether and focus on his safety.
The unrest in Burundi began when President Pierre Nkurunziza announced plans in April to run for a third term, in defiance of the country's constitution which permits only two five-year terms. On May 13 opposition forces, led by recently-fired Army Maj. Gen. Godefroid Niyombare attempted to stage a coup that eventually failed when pro-Nkurunziza military forces put it down within two days.
Earlier this month, one of Burundi's most widely-circulated newspapers announced via Twitter that it would be shutting down temporarily because of the security situation. The most popular radio station, Radio Publique Africaine, was burned down the night after Niyombare used it to broadcast his coup announcement, according to a report from the Committee to Protect Journalists. Four other media stations were attacked and one was completely burned down, according to the Associated Press. Four independent radio stations and a television station were attacked by government forces, while one was completely burned down. Consequently, the state-owned media was the only source of information during the unrest, except for social media and messaging platforms such as Twitter, Facebook and WhatsApp.
Like many of his colleagues, the local reporter has gone into hiding in the capital, though others fled the country altogether. "I chose journalism because I love freedom," he said. "I am convinced that all citizens should benefit from this right to express their opinions, and especially to be able to require politicians to fulfill their promises."
Even as their publications close for business, battles continue for the journalists themselves. Many told IBTimes that pro-government police officers have threatened them personally, accused them of inciting protests rather than documenting them, and even attempted to associate them with Somalian terror group al-Shabab.
But police aren't the biggest worry for local journalists on the ground.
Among their greatest fears is the Imbonerakure, the youth wing of the ruling party, the National Council for the Defence of Democracy-Forces for Defence and Democracy, known as CNDD-FDD. Other local journalists on the ground told IBTimes that its members had personally threatened them with violence and even death.
"The life of anyone who opposes Pierre Nkurunziza is in danger," another opposition leader Agathon Rwasa recently told the Associated Press, adding that "people are being assassinated here and there."
The continued persecution of members of the media has brought severe international condemnation.
Burundi's official rank on Reporters Without Borders' World Press Freedom Index is 145 out of 180 countries. But that might soon change.
"By gagging radio stations, President Nkurunziza is confirming the suspicions of his detractors, who accuse him of despotic tendencies and of planning to block a democratic outcome to the upcoming legislative and presidential elections," said Cléa Kahn-Sriber, head of Reporters Without Borders Africa desk in a recent statement, calling the attacks "draconian," and asking the international community to respond.
Like other international actors, Kehn-Sriber noted that what happens in Burundi will set an example for other African countries due to hold their own elections in the next few years. At the moment, it's a dangerous precedent.
The chaos has sent more than 100,000 Burundians fleeing to neighboring Rwanda, Tanzania and the Democratic Republic of the Congo. Soon, journalists may join them.
"If things continue to get worse, I will leave the country too," the local reporter said. "I cannot tell you where, but I will go as far as possible."
© Copyright IBTimes 2022. All rights reserved.
FOLLOW MORE IBT NEWS ON THE BELOW CHANNELS