Burundi Robotics Team Members Told Parents They Wouldn't Return Home
A clearer picture has emerged of what may have happened to the young members of Burundi's robotics team who vanished last week. The team's six teenage members disappeared after a robotics competition in Washington, D.C. — but recent reports revealed their parents may have known of their plan not to return home.
The principal of Iteletique High School, where two of the students were enrolled, said the teens told their parents of their plans in advance. The parents themselves have not yet made any public statements regarding the disappearances.
Read: Six Members Of Burundi's Robotics Team Vanish After Washington Competition
"Talking with parents, they told us that once the kids arrived there, they told them they may not come back," the principal, Esperance Niyonzima, told VOA's Central Africa news service Thursday. "It seems that the parents are not worried, they were not worried about the kids' unknown whereabouts."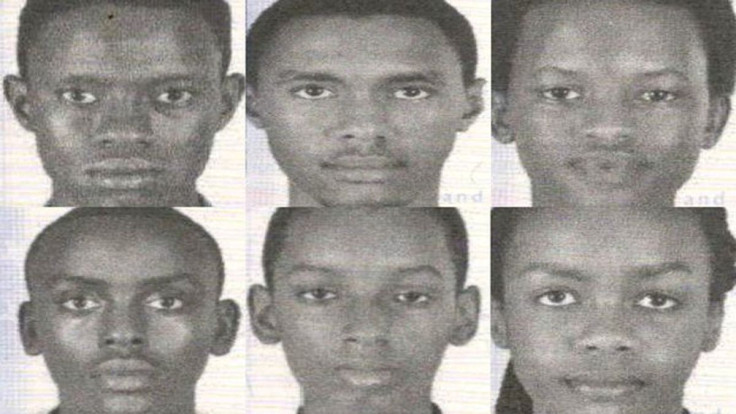 The team's mentor, Canesius Bindaba, echoed those sentiments. Bindaba said he called the students' parents after realizing he couldn't find them, and their reactions tipped him off. He said the students' families told him to relax and that everything would be okay.
"There were some who said, 'Don't worry, if they made that decision, perhaps they realized living there was the life they wanted," said Bindaba. "This gave me a bit of relief because [police] wanted to be sure they were not kidnapped or lost."
Police said two of the teens, Audrey Mwamikaza, 17, and Don Charu Ingabire, 16, were spotted crossing the border into Canada. Though no further details were released, they said the four remaining teens, Richard Irakoze, 18, Kevin Sabumukiza, 17, Nice Munezero, 17, and Aristide Irambona, 18, were safe.
That the teens would choose to leave Burundi is not entirely surprising to many. A tumultuous and often violent political situation has made for a volatile climate in the country. More than 325,000 people have fled Burundi since 2015, according to Human Rights Watch.
"I think they wanted better opportunities than they could get in Burundi," Niyonzima said.
Read: Two Members Of Burundi's Robotics Team Located, Four Still Missing
Bindaba, however, expressed dismay that the students would choose to leave Burundi. The robotics competition was a chance, he said, for them to inspire other young students to pursue opportunities and higher education. If they don't return home, they won't have that chance.
"For me, they were some kind of hope for the future of this project in Burundi," he told the Washington Post earlier this week. "It's an opportunity for my entire country."
© Copyright IBTimes 2023. All rights reserved.
FOLLOW MORE IBT NEWS ON THE BELOW CHANNELS