Burundi Violence Update: Military Says 87 Killed, Including 8 Security Forces, Amid Friday Unrest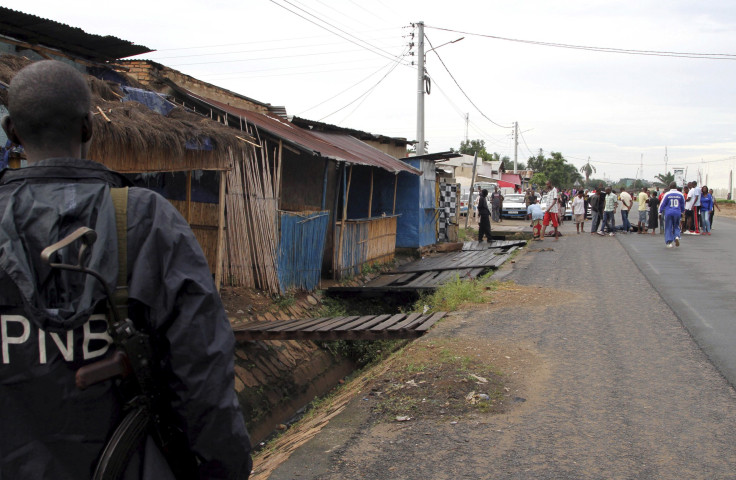 At least 87 people were killed Friday in violence in the central African country of Burundi, army sources told the Associated Press. Eight of those killed were said to be members of Burundi's security forces, after the worst outbreak of violence the nation has seen since a failed coup in May.
Dozens of bodies were found in one neighborhood of the capital Bujumbara with hands bound behind their backs and bullet wounds in their heads, USA Today reported. Young and middle-age men in at least one neighborhood were rounded up and taken from their homes to be killed, residents told Reuters.
"I fear I can be killed like my friend yesterday," Fidele Muyobera, 22, told AP. "Police came to search our house and by chance I escaped. If I had money, I would go buy a passport and flee."
The U.S. condemned the violence, amid fears ethnic conflict could re-emerge in Burundi. The unrest began in April when President Pierre Nkurunziza, a member of the Hutu majority, announced his intention to run for a third term.
The country experienced a 12-year civil war a decade ago as rebel groups associated with the Hutu majority battled an army led by the Tutsi minority. A conflict along a similar ethnic fault line broke out in Rwanda in 1994, resulting in as many as 1 million deaths.
Experts on the conflict have warned the army, which was restructured to include rebel groups after the civil war, could fracture following a failed coup attempt in May. One of the generals behind the coup said rebels remained committed to toppling the president.
Countering reports of civilian deaths, police representative Pierre Nkurikiye told Reuters there were "no collateral victims" during clashes Friday. Presidential adviser Willy Nyamitwe tweeted later the situation had returned to normal.
© Copyright IBTimes 2023. All rights reserved.