Buy 'LG V10' And Get 64GB MicroSD Card, Extra 3,000mAh Battery, Charging Cradle For Free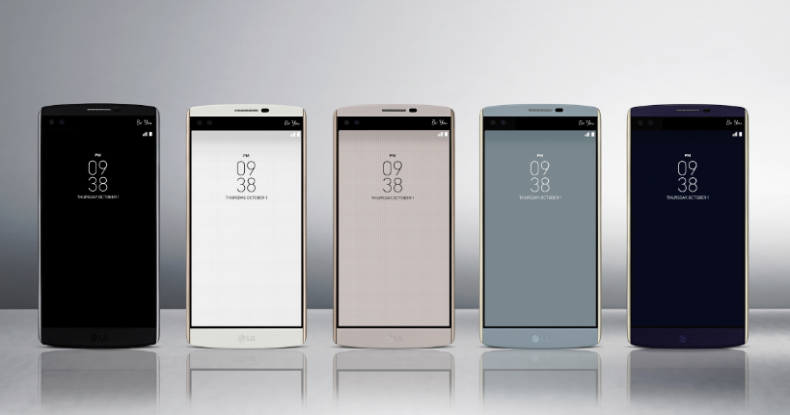 New LG V10 smartphone with one-of-a-kind secondary ticker display can now be purchased in the U.S. with a truckload of free goodies in tow.
LG is tossing in a 64 GB microSD card, along with a spare battery of capacity 3,000 mAh and a charging cradle free of cost with every purchase of the V10. It is worth noting that the aforesaid accessories will set the buyers back by $125, if purchased separately.
Speaking of terms and conditions, in order to become eligible to avail the free goodies, the LG V10 should be purchased from Verizon, AT&T or T-Mobile. After purchasing the V10, buyers can register the device by filling a form online. Buyers should also upload a copy of the receipt and picture of device box with IMEI number. After which, LG will send the free goodies.
In general, the LG V10 flaunts a stellar exterior design and it provides phenomenal system performance. The device comes bundled with rapid charging feature and excellent image quality. To top it off, the secondary ticker display helps in boosting the productively, according to Phone Arena.
As far as the LG V10 price goes, the handset can be purchased for $249.99 with a 2-year contract from AT&T. The other way is to pay $23.34 for 30 months. The full retail price of this device is $699.99. AT&T offers the V10 in Opal Blue and Space Black colors.
T-Mobile, on the other hand, sells this smartphone for $599.99 without any contract. Alternatively, potential buyers can also pay $25 for a total of 24 months to avail this device. This carrier has listed only the Black variant of the V10.
Meanwhile, Verizon's LG V10 will set the buyers back by $672. The other way is to opt for $23.83 per month plan that spans 24 months. Unlike AT&T, Verizon has listed the handset in Black and White hues.
© Copyright IBTimes 2022. All rights reserved.