Caged and Bed-ridden Hosni Mubarak Appears in Court (PHOTOS)
Former Egyptian leader Hosni Mubarak pleaded "not guilty" to charges of corruption and complicity in a Cairo court Wednesday.
Flanked by his two sons, who wore white prison uniforms, Mubarak lay on a hospital bed during the duration of the proceedings. Mubarak and nine other defendants were confined in a metal cage inside the courtroom, which is standard practice in Egypt.
"This is the dream of Egyptians, to see him like this, humiliated like he humiliated them for the last 30 years," Ghada Ali, the mother of a 17-year-old girl who was killed during the protests, told Associated Press.
Murabak -- along with his son Alaa and Gamal, his former Interior Minister Habib al-Adli, and six senior ex-officers -- is on trial for killing protesters during the 18-day demonstrations against his regime in January and February. If convicted, Mubarak could face the death penalty.
The trial was televised around the world, and hundreds of Egyptians gathered outside the police academy courthouse to watch the broadcast on a large screen. It was the first time Mubarak has been seen publicly since his February 10 television address, when he defiantly told Egypt that he would never relinquish power.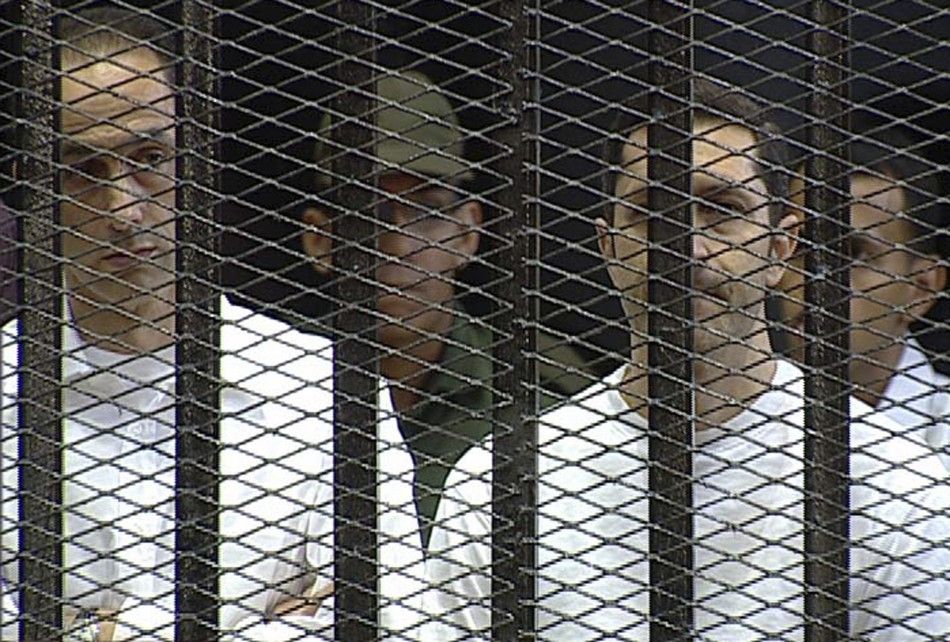 © Copyright IBTimes 2023. All rights reserved.