California Death Penalty Update: Federal Court Claims Long Waits Don't Constitute Cruel And Unusual Punishment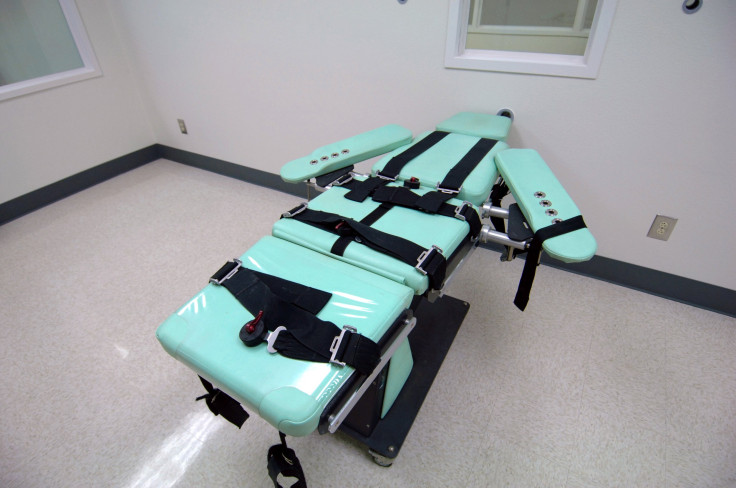 A federal appeals court in California ruled Thursday that the state's death penalty system is not unconstitutional because appeals take too long and few death row inmates actually are executed, reversing a lower court's prior decision, according to the Los Angeles Times. In a unanimous decision, the U.S. 9th Circuit Court of Appeals ruled the long waits don't constitute cruel and unusual punishment.
In Thursday's ruling, the judges said the notion that inmates' death sentences in California have turned into sentences of torture isn't supported by any precedent. In 2014, U.S. District Judge Cormac Carney said a death sentence in California essentially means life in prison, according to the Wall Street Journal.
Many have argued that while the death penalty is often a slow process in many states, California has one of the slowest capital punishment systems. Some 746 inmates were on death row in California as of April, more than any other state, according to the Death Penalty Information Center, a Washington, D.C.-based non-profit that collects data on the death penalty. The state with the second highest number of death row inmates was Florida at 401, and the third was Texas with 271.
More than 900 inmates have received the death penalty in California in the last 40 years, but many of them have not actually been put to death. Only 13 have seen their death sentences carried out since the 1970s, according to the Sacramento Bee. About 94 have either died of natural causes or killed themselves.
The ruling stems from the case of Ernest Dewyne Jones, a death row inmate who was put in jail after being convicted of rape and murder. In 1995, Jones was sentenced to death for killing and raping his girlfriend's mother in 1992.
Many states have struck down the death penalty. Since 2007, seven states have abolished the punishment, including Connecticut, Illinois, New York and New Jersey, among others.
© Copyright IBTimes 2023. All rights reserved.