California Death Penalty Appeals Process Lawsuit Could End Capital Punishment, Shape National Debate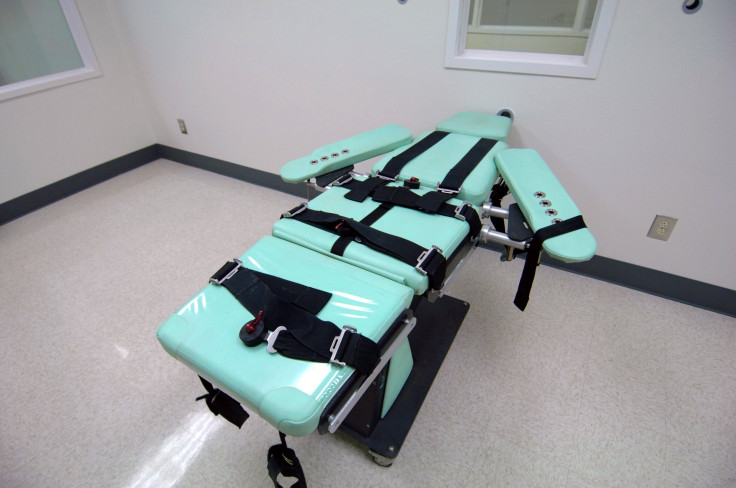 In a system plagued by delays that can last decades, getting sentenced to death in California is tantamount to serving a life sentence fraught with the uncertain threat of execution, a U.S. District Court judge ruled last year. That constant tension violates the U.S. Constitution's Eight Amendment protection against cruel and unusual punishment, the judge determined, because prisoners are never sure whether they would live or be executed.
The ruling has thrust the nation's largest death row to the forefront of a national debate on whether the U.S.' costly capital punishment system violates human rights. California officials have asked a federal appeals panel to overturn the 2014 court ruling, but if the federal judges determine the state's death penalty system is unconstitutional, it could lead to the reprieve of the more than 740 people on death row or at least an overhaul of the system to correct its problems. The case could make its way to the U.S. Supreme Court, where a decision on the constitutionality of the death penalty would have national legal implications as more states debate the legal and human costs of capital punishment.
"I wouldn't be surprised if other states were to abolish the death penalty, whether that be because of California or a decline in use of the death penalty nationally," said Daniel Nagin, a professor at Carnegie Mellon University in Pittsburgh, Pennsylvania, who studies the death penalty. "There's clearly much less enthusiasm [for the death penalty]."
The Death Penalty In California
California has the highest number of people on death row in the country, outnumbering other states significantly. Florida has the second highest number of death row inmates at 401, and Texas has about 271. Of the 900 people sentenced to death in California since 1978, 94 have died of natural causes and only 13 have been executed.
While other states don't have as many death row inmates, they carry out more executions. Since 1976, Texas has executed 528 inmates and Oklahoma has executed 112. California has not executed a prisoner in nine years.
Capital punishment in California has created a staggering cost for taxpayers. Between 1978 and 2011, capital punishment cost California taxpayers more than $4 billion, which went toward pre-trial, trial and appeals costs, according to the Death Penalty Information Center, a non-profit organization that compiles data on the death penalty based in Washington, D.C..
The high number of California inmates waiting to be executed is a result of long delays on death row. The state Legislature created the Habeas Corpus Resource Center in 1998 to provide death row inmates who can't afford private attorneys with legal representation in their appeals. But the Legislature limits the number of court-appointed attorneys at the center to 34, making it nearly impossible for appeals to be filed for the more than 740 death penalty cases in a reasonable amount of time, Robert Dunham, executive director of the Death Penalty Information Center said.
Convicts sentenced to death have an automatic appeal which they cannot waive, meaning every case has to be handled by at least one attorney. The plaintiff in the 2014 case, Ernest Dewayne Jones, was sentenced to death in 1995 after being convicted of the 1992 rape and murder of his then-girlfriend's mother. Jones' attorneys argued that the state didn't allow for a timely review of his appeal and that delays in his case were much longer than in other states.
U.S. District Judge Cormac Carney last year ruled in Jones's case that California's death penalty system was flawed and that delays essentially meant those on death row would languish their indefinitely, never seeing their executions carried out. Carney said the long waits inmates see on death row make the death penalty cruel and unusual.
The appeals judges could rule that the state needs to fix the death penalty system instead of abolish it, said Douglas Berman, a law professor at Ohio State University in Columbus, Ohio, and an expert on criminal punishment. That could mean making the wait time for death row inmates less extensive.
But if the court were to say the state needs to fix the system, that could give death penalty opponents more firing power to push for the abolition of the punishment altogether, Berman said. He said opponents would most likely bring up the high cost associated with preserving the death penalty, and some lawmakers could suggest a ballot initiative to abolish executions.
"They might say, 'Why throw good money after bad to make this system work?'" Berman said.
Nagen said for another state to take California's lead, that state's problems with the death penalty would have to be similar to California's — extended waits on death row.
That means Texas, which sentences many prisoners to death and carries out those sentences much of the time, might not look to California as a leading example. But a state like Pennsylvania, which rarely carries out death sentences, might look to whatever happens in California with more scrutiny.
A National Precedent?
Critics argue that the death penalty is not a dependable form of punishment given that some people sentenced to death are possibly not guilty of the crime they were convicted of. About 4 percent of people on death row are thought to be innocent, underscoring a significant problem in a system that ends peoples' lives, said Austin Sarat, a jurisprudence and political science professor at Amherst College in Massachusetts.
At least one U.S. Supreme Court justice has questioned the constitutionality of the death penalty in recent months, and the California case could represent an opportunity for the high court to take a broad look in the near future at whether the death penalty should be allowed in the United States. In writing the dissenting opinion in the most recent case to come before the court regarding the death penalty, Glossip v. Gross, Justice Stephen Breyer invited the issue of the constitutionality of the death penalty to come before the court.
In Glossip v. Gross, attorneys for prisoners in Oklahoma claim claimed that a three-drug protocol for lethal injections was cruel and unusual because the first drug given would not make a prisoner unconscious before getting the other two drugs, which cause a lot of pain. The Supreme Court, however, ruled that the use of the three-drug approach was constitutional as the petitioners in the case failed to adequately prove it was unconstitutional.
Glossip v. Gross followed the same path as the California case currently under debate before being brought to the Supreme Court. It first came up in a U.S District Court, then was kicked to a U.S. Court of Appeals.
The Supreme Court has made broad decisions on the death penalty before, such as in the 1972 case Furman v. Georgia, in which a temporary moratorium was placed on the death penalty nationally, and the 1976 case Gregg v. Georgia, in which the court said the death penalty could be used in the country.
Capital Punishment by State and Over Time | FindTheHome
Support On The Decline
The Connecticut Supreme Court struck down the state's death penalty as unconstitutional in August, relieving 11 inmates on death row. Connecticut was the seventh state to abolish capital punishment since 2007 after Illinois, Maryland, Nebraska, New Jersey, New York and New Mexico. As of 2015, a total of 19 states and Washington, D.C. do not have the death penalty, according to the Death Penalty Information Center.
While many Americans support the death penalty, opponents of capital punishment have grown in recent decades. Some 48 percent of people say they favor life without parole for murderers instead of the death penalty, while 43 percent of people favored the death penalty for convicted murderers, according to a June poll from Quinnipiac University in Hamden, Connecticut. Researchers have also found that while 56 percent of people favor the death penalty overall, support for capital punishment has dropped since 1996, when 78 percent of people favored execution, according to an April poll from the Pew Research Center, a think tank based in Washington, D.C.
If California were to throw out its death penalty, it could create a domino effect around the country, some legal experts predict.
"Indisputably, every state that has modified its death penalty in any way has had an echo effect in other states and around the country," Berman said.
Michael Radelet, a sociology professor at the University of Colorado in Boulder, Colorado, who studies capital punishment, said that if California's death penalty were to be abolished, it would influence people in other states who make decisions regarding the death penalty, such as jurors and prosecutors.
"It would make it more acceptable for jurors to voice reservations about the death penalty and make it more palatable for prosecutors to decline to seek a death sentence," Radelet said.
Declining support for the death penalty in recent years has already influenced the way states sentence people to death. Since the 1990's, death sentences have decreased by more than two-thirds, Sarat said.
"The most important thing is the recognition that the death penalty system is unreliable," Sarat said. "It's the machinery of death."
© Copyright IBTimes 2023. All rights reserved.