California Drought Of 2012-2014 Is The Worst In 1,200 Years: Study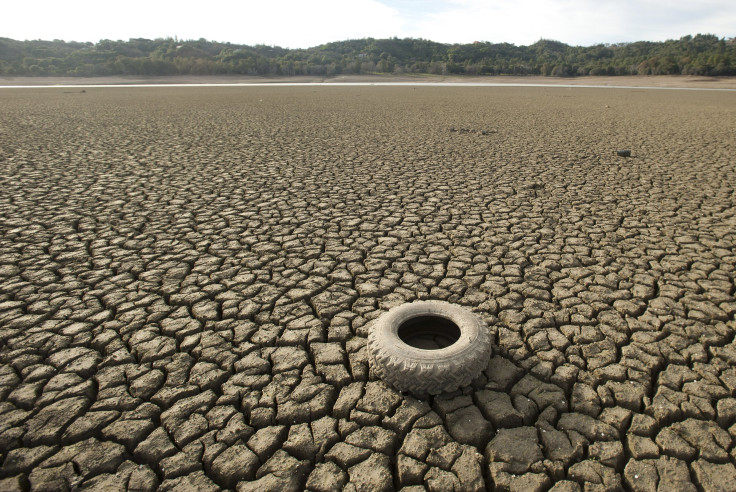 Record high temperatures and very low rainfall in California between 2012 and 2014 have led to the worst drought conditions in 1,200 years, according to a new study conducted by two climate scientists from the University of Minnesota and Woods Hole Oceanographic Institution in Massachusetts.
The scientists, who had been watching the severity of the California drought since last autumn, wanted to know how it would compare to other extreme droughts throughout the history of the United States. As part of the study, accepted for publication by the American Geophysical Union (AGU), the researchers used old blue oak tree-ring samples in southern and central California and climate data provided by the National Oceanic and Atmospheric Administration (NOAA) to determine that California's three-year drought was the worst in more than a millennium.
"We were genuinely surprised at the result," Daniel Griffin, of the University of Minnesota and a NOAA Climate & Global Change Fellow, said in a statement. "This is California -- drought happens. Time and again, the most common result in tree-ring studies is that drought episodes in the past were more extreme than those of more recent eras. This time, however, the result was different."
Soon after the release of NOAA's climate data for the summer of 2014, Griffin and Kevin Anchukaitis, an assistant scientist at Woods Hole Oceanographic Institution, began working on the study. They used the tree-ring data to reconstruct rainfall back to the 13th century and calculated the severity of the drought by combining information provided by NOAA.
Combining all the resources together, Griffin and Anchukaitis provided complementary data on rainfall and soil moisture over the past 1,000 years. The researchers found that the current period of low rainfall is not unusual in California's history, but these rainfall deficits combined with record high temperatures created the current multiyear severe water shortages.
In October, a study by researchers from NASA and Lamont-Doherty Earth Observatory in Palisades, New York, said that the drought of 1934 in North America was the driest and the most widespread of the last millennium.
The researchers used a tree-ring-based drought record between the years 1000 to 2005, as well as modern-day records, to determine that the 1934 drought was 30 percent more severe than the next worst one in 1580.
The 1934 drought was one of four similar events that occurred in sequence over a period of 10 years. The droughts of 1930-31, 1934, 1936 and 1939-40 are together called the Dust Bowl.
© Copyright IBTimes 2023. All rights reserved.