California Drought: Farmers Propose 25% Cut In Water Use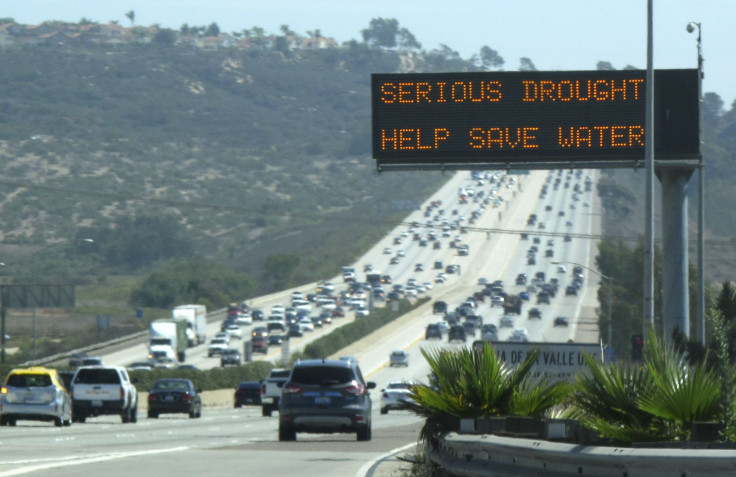 At a time when California is entering the fourth year of a record-breaking drought, farmers in the Sacramento and San Joaquin River delta have offered to surrender 25 percent of the water available to them this year. These farmers, who hold the state's century-old "senior water rights," made the offer late on Wednesday, the Associated Press (AP) reported.
In exchange for drawing 25 percent less river water, the farmers reportedly want guarantees that they would be spared from any future water cuts, even if the drought worsens. State officials are expected to decide whether to accept the offer by Friday, AP reported.
"The alternative is the state comes in here and says 'Sorry, there won't be any water. You can't divert it all,'" Paul Marchini, a farmer in the San Joaquin River delta, told CBS Sacramento.
The move comes at a time when officials are mulling restrictions like the ones imposed on junior water rights holders, on others in the state whose claims were staked before 1914.
"Should we make an offer like that early, to give people clarity and regulatory certainty, or is there not enough water to really make a difference?" Water Resources Control Board Director Tom Howard reportedly said. "We're just trying to make sure if the offer makes sense."
Residents of some of the state's cities have been told to reduce consumption by as much as 36 percent to tackle the "exceptional drought." In April, California Governor Jerry Brown also took an unprecedented step by imposing mandatory water restrictions, including a 25 percent average cut in urban areas.
However, the governor has been criticized for failing to act on senior water rights holders' use of water.
"California has one of the most complicated water rights systems in the United States, if not the world," Buzz Thompson, professor of law at Stanford University, reportedly said. "In a period of drought, it means some people, the junior people, don't get any water at all. And the more senior appropriators may get all of the water they're entitled to."
© Copyright IBTimes 2023. All rights reserved.