Cambodia Welcomes First 4 Asylum Seekers Under Controversial Resettlement Deal With Australia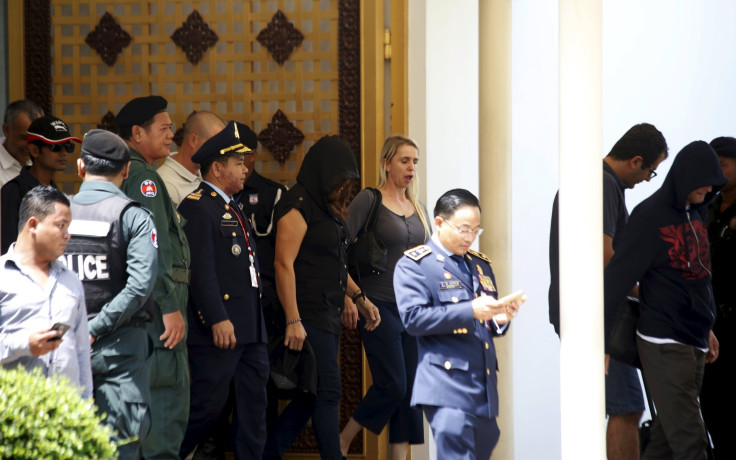 Asylum seekers rejected by Australia arrived in Cambodia on Thursday under a controversial resettlement deal signed last year. The four migrants were held in a detention center in the Pacific island nation of Nauru after attempting to reach Australia.
The migrants, who flew into the capital Phnom Penh on Thursday, were accepted under a $32 million, four-year agreement to resettle the asylum seekers, and became the first group among 677 detainees on Nauru island to reach Cambodia. Under Canberra's immigration policy, migrants who arrive by boat are denied resettlement in Australia and sent to Papua New Guinea or Nauru.
"They have arrived now, and we already handed them to the IOM [International Organization for Migration]," Chhay Bonna, the airport's chief immigration officer, told Agence France-Presse.
The arrival of the four migrants comes amid a growing refugee crisis in Southeast Asia, where over 25,000 people, mostly Rohingyas from Myanmar and Bangladeshis, have attempted to cross the Bay of Bengal to reach Thailand, Indonesia and Malaysia this year.
Australian officials reportedly said that they were working with Cambodian authorities to provide the four migrants -- two Iranian men, an Iranian woman and a Rohingya man from Myanmar -- with housing, employment and education.
"We welcome them and wish them luck in our country, we are a country of no discrimination and we include these newcomers, to build the country together," Cambodia's government spokesman Phay Siphan said, according to Reuters.
The deal, which was finalized last September, has been reportedly condemned by the United Nations, which has called on Australia not make its refugees a burden on other nations. Refugee advocates have also slammed the deal, which would send asylum seekers to Cambodia, a country that is plagued by poverty and has a poor human rights record.
© Copyright IBTimes 2023. All rights reserved.