Cambridge Gas Station Owner Tarek Ahmed Recounts Carjacking By Dzhokhar And Tamerlan Tsarnaev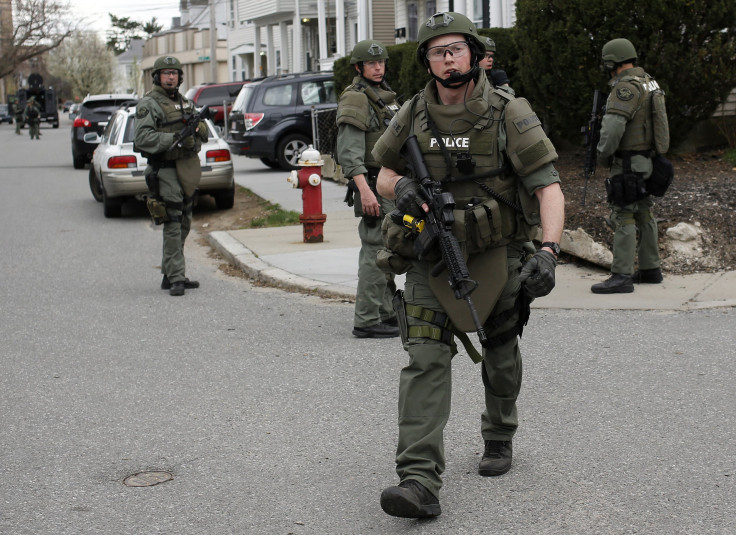 A Cambridge gas station owner claims he was at work Thursday night when the man who was carjacked by the Boston Marathon bombing suspects ran into his store.
Tarek Ahmed, 45, told Fox News that the victim, whose Mercedes-Benz was reportedly stolen by Dzhokhar and Tamerlan Tsarnaev at the Massachusetts Institute of Technology, was a young Caucasian man between 20 and 25 years old. Ahmed claimed that he was working at gas station on Memorial Drive, when the man ran into his store screaming, "Call the police! Call the police! These people are trying to kill me!"
"I thought he was drunk. I didn't believe him when he came in, it just sounded very crazy," Ahmed said. Despite his skepticism, Ahmed let the man, who has not been identified, inside to use his phone.
"He came very fast and was nervous and was afraid of the guy. He said they pushed him out of car," he said. "He went inside and closed the door. He was shaking and very nervous. I only believe him when the cops came."
According to the Cambridge Police Department, the carjacking took place shortly after a shootout on MIT's campus during which 26-year-old MIT police officer Sean Collier was killed. The police said that the young man was held up at gunpoint by the two Tsarnaev brothers, who kept him in the car for about a half-hour until they finally ejected him from the vehicle unharmed. Tamerlan Tsarnaev, the elder of the two brothers, was later killed during a firefight with police.
Ahmed said that police collected surveillance videos from the station when they arrived, and also took photos from another store across the street where the suspects might have gone inside to purchase something. Police later released photographs of Dzhokar Tsarnaev exiting a Bank of America ATM in Watertown, Mass., at 11:18 p.m., where he withdrew $800, according to the NY Times.
Ahmed, who told reporters that he believed that the suspects had shoved the man out of the car after stopping to withdraw the money, said he was very shaken up after the encounter.
"It has been very crazy difficult night for me," he said. "But I am so happy because they catch the one guy and will catch the other. That is good."
© Copyright IBTimes 2023. All rights reserved.