Tamerlan Tsarnaev Death Photo Surfaces: Autopsy Picture On Reddit Of Slain Boston Bombing Suspect No. 1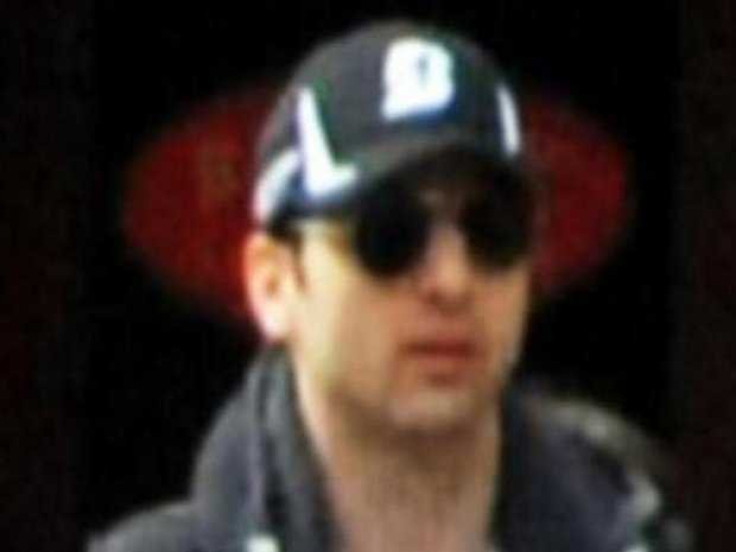 [WARNING: Links contained in this article lead to images that are extremely graphic.]
An alleged death photo of Tamerlan Tsarnaev, the slain Suspect No. 1 in the Boston Marathon bombing case, has made its way to social media.
The post-autopsy photo of a bloodied, naked body with a wide gash on his left side appeared on social news network Reddit Friday afternoon amid the ongoing police investigation in Watertown, Mass. The post was entitled "Autopsy pic of Tamerlan Tsarnaev (NSFW)," with a link to the photo itself. (WARNING: The image is very graphic.)
According to Boston.com, the alleged death photo is that of 29-year-old Tamerlan Tsarnaev and was circulated in an email by law enforcement officials Friday morning with "Suspect 1" written on the image. The site reported officers were using the photo of the dead body "to revel" in the alleged bomber's demise, from a shootout with police in the early-morning hours Friday. Law enforcement continued the search for Tamerlan Tsarnaev's brother, Dzhokhar, who is still at large.
"Mission accomplished. We're halfway there. Justice is served," the official said, Boston.com reported.
Another officer called seeing the photo "cathartic."
TMZ also circulated the gruesome death photo, reporting the Reddit post said the picture was obtained by a "friend." The site added that law enforcement officials said "the photo is authentic," showing Tamerlan Tsarnaev's dead and bloodied body on a table. His mouth and eyes are agape and a giant gash marks his left side where, Boston.com said, doctors tried to cut him open to "save his life."
Boston.com reported that at 1:20 a.m., an "unconscious, handcuffed, and in cardiac arrest" Tamerlan Tsarnaev was wheeled into Beth Israel Deaconess Medical Center, where emergency crews performed CPR. A tube was placed into his throat and chest. However, emergency officials said he could not be saved due to a massive loss of blood.
Tsarnaev was declared dead at 1:35 a.m.
Violence began when 19-year-old Dzhokar Tsarnaev and Tamerlan Tsarnaev were named as suspects in the Boston Marathon bombing on Monday, which resulted in three dead and more than 170 injured. The duo robbed a 7-11 convenience store late Thursday, which turned into a shootout with police by early Friday.
Both suspects fled to Massachusetts Institute of Technology (MIT) in Cambridge, where they apparently fatally shot a campus police officer, Sean Collier. The suspects then hijacked a car in Cambridge, prompting a police chase during which they reportedly threw explosive devices at the cops.
Police said Tamerlan Tsarnaev, Suspect No. 1, died in the shootout with police. Suspect No. 2 Dzhokar Tsarnaev is reportedly still at large as more and more details emerge in the manhunt.
© Copyright IBTimes 2023. All rights reserved.