Cameroon Boko Haram Attacks: US Sends Troops To Nigeria's Neighbor In Effort To Combat Militants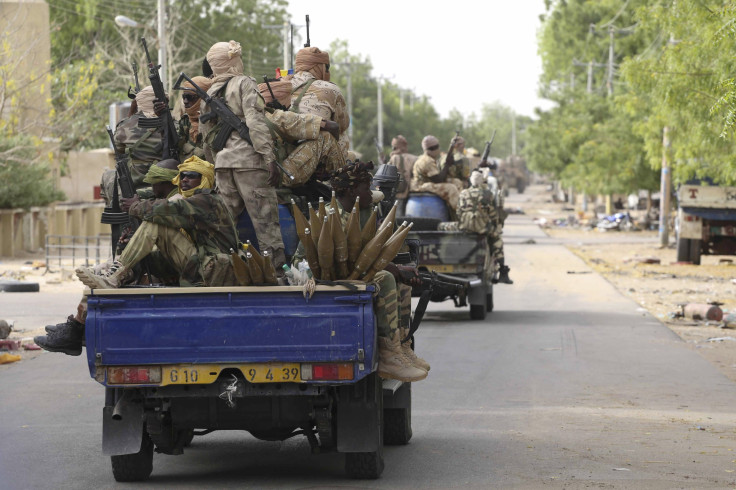 The United States will send approximately 300 troops to Cameroon to aid in intelligence, surveillance and reconnaissance in the West African nation that is facing a growing threat from the militant group Boko Haram. U.S. President Barack Obama announced the deployment Wednesday and gave no timeline for the troops' withdrawal. Boko Haram is based in Nigeria but has carried out deadly attacks in neighboring Cameroon, Niger, Chad and Benin.
The troops "will remain in Cameroon until their support is no longer needed," Obama wrote in a letter to Congress. He said that 90 troops were already on the ground and armed for self-defense, as the additional troops would be. "I directed the deployment of U.S. forces in furtherance of U.S. national security and foreign policy interests," Obama said.
A report by the U.S. State Department on religious freedom around the world released Wednesday blamed Boko Haram for an assault on religious freedom in West Africa. Secretary of State John Kerry said in presenting the report that the main source of persecution for religious minorities throughout the world was non-state actors, with Boko Haram included alongside Al Qaeda and the Islamic State group as those Kerry described as the "most harmful."
Militants from Boko Haram, which emerged in 2002 and began military operations in 2009 that helped it gain territory through an increasing number of attacks since then, have carried out several recent attacks in Cameroon. In early September, the group killed approximately 30 people and wounded 145 others in two attacks in northern Cameroon, CNN reported.
"What they do now is come in from Nigeria, attack border areas and then run back to Nigeria," Col. Didier Badjeck, a spokesman for Cameroon's military, told CNN. In mid-September, the group struck again, crossing into northern Cameroon and killing eight people and abducting others.
In February, Cameroon, along with Chad, Niger, Nigeria and Benin, pledged 8,700 people, including troops and police, to fight Boko Haram as part of a regional effort to combat the militants.
Boko Haram gained particular notoriety in 2014 when it kidnapped more than 200 girls from a school in Chibok, a city in northeast Nigeria. The name Boko Haram itself means "Western education is forbidden" in the Hausa language, and the girls' whereabouts and fates remain unknown.
© Copyright IBTimes 2023. All rights reserved.
FOLLOW MORE IBT NEWS ON THE BELOW CHANNELS