Cameroon Fights Boko Haram: 500 Troops Sent To Lake Chad To Fight The Militants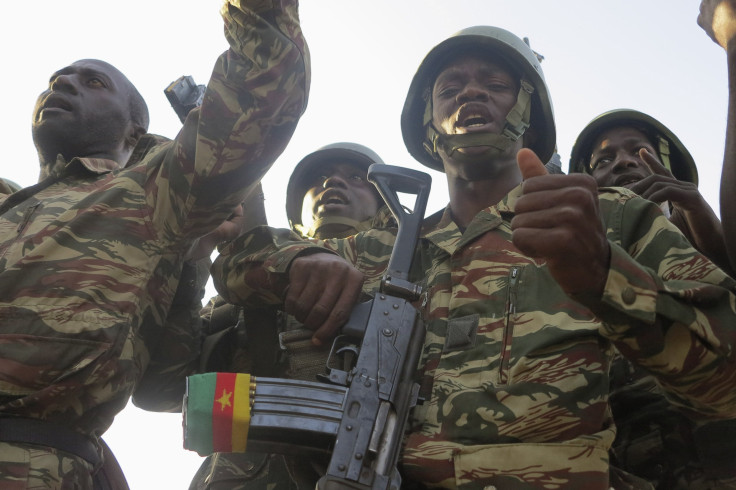 Cameroon is sending out about 500 men from its navy to fight the growing threat posed by Boko Haram. The men will be deployed to Lake Chad, a very large body of water that borders Cameroon to the north as well as Nigeria, Chad and Niger. The lake, according to military officials quoted on the Voice of America, might be used by the terrorist group to prepare attacks on countries in the region.
The 500 men were mobilized less than a week after it was announced that the country would participate in a multinational joint fighting force by contributing 2,450 troops to take on the terrorist group that has been ravaging communities in Niger, Chad, Cameroon and Nigeria. Just days ago, it was reported that about 60 people drowned fleeing from the group in northern Nigeria, while others were shot.
Cameroonian Military Expenditure Over Time | FindTheData
"They opened fire instantly, which forced residents to flee. They shot a number of people. Unfortunately, many residents who tried to flee plunged into the river, which is full from the rain. Many drowned," Modu Balumi, a resident of the besieged village, said. "By our latest toll, we have 150 people either (shot dead) or drowned in the attack. The gunmen deliberately killed a fisherman who tried to save drowning residents of the village."
Boko Haram has displaced some 2 million people and killed about 20,000 all over the region. Cameroon's decision to roughly triple its troop commitment from 700 to 2,450 reinforces efforts by other countries to combat the threat. Recently, Niger President Muhammadu Buhari announced that his country would begin producing weapons domestically for the battle after setbacks with international partners, who refused to commit to selling the country firearms. He has also tasked his military with defeating the militants in just three months after six years of fighting the bloody war.
© Copyright IBTimes 2023. All rights reserved.
FOLLOW MORE IBT NEWS ON THE BELOW CHANNELS