Can COVID-19 Vaccine Cause Allergic Reactions? 2 UK Workers Have Anaphylactic Response
With new vaccines come various side effects that could affect some more than others, and the COVID-19 vaccine is no exception.
Pfizer/BioNtech Covid-19 vaccine doses were distributed through the UK on Tuesday after the British government approved the vaccine on Dec. 2, and potential issues are already being reported.
Regulators of the vaccine have announced that those with a history of having allergic reactions to other vaccines and medications should reconsider getting the shot, according to BBC.
Two workers of the UK National Health Service started experiencing some side effects shortly after they received their vaccines. The two have histories of suffering from severe allergies.
Both NHS workers were treated shortly after their reactions and have recovered, BBC reports.
Both workers had an anaphylactoid reaction, which is different from an anaphylaxis reaction. Anaphylactoid reactions typically cause some type of skin rash, shortness of breath and blood pressure drops.
It's important to note that while these types of reaction are very rare, they are expected with the introduction of new vaccines. Thousands of people received the first of two shots Tuesday when it was first made available, and the two workers are the only ones who suffered this type of allergic reaction.
There are only about 800,000 doses right now in the UK, which will first be given to medical workers and those who are most at risk, including the elderly. Others will be eligible to receive it when more doses are available.
The first to receive the vaccine in England was a 90-year-old woman. She did not have any immediate threatening side effects.
More than 61,000 deaths have occurred in the UK due to the coronavirus and 1.75 million have tested positive for it, according to Google News.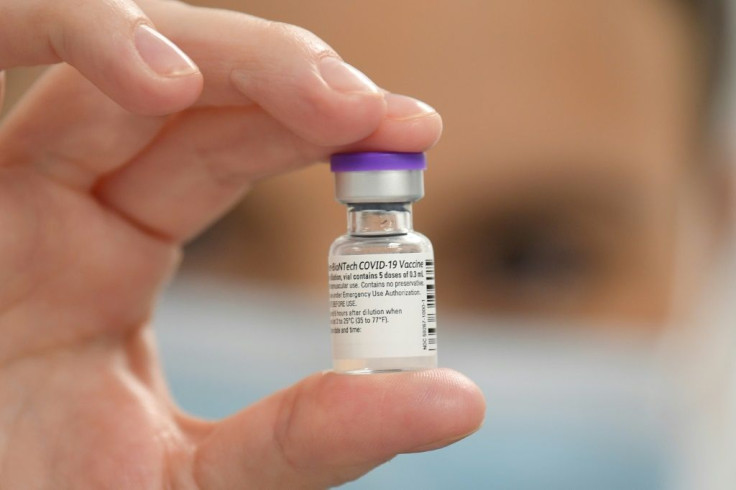 © Copyright IBTimes 2023. All rights reserved.