Can Splurging Chinese Firms Save Europe?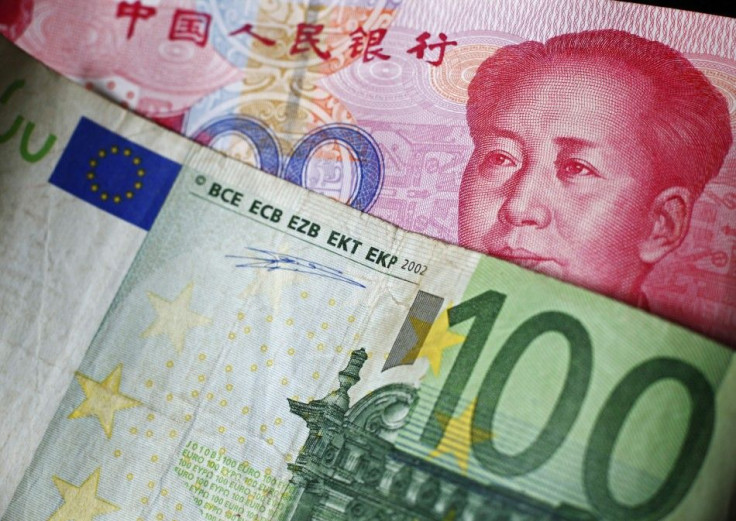 With the euro zone economy in crisis mode, Chinese companies have decided the time has come for a shopping spree in one of the most attractive supermarkets: debt-ridden Europe.
Chinese direct investment into Europe tripled from 2006 to 2009 before tripling again last year to $10 billion, according to a Rhodium Group study published Thursday.
We need the money, European Union Trade Chief Karel De Gucht said in a speech Thursday in Brussels. On the one hand, as member-state governments privatize in response to the crisis, they need investors to buy what they are selling. On the other, new capital is the basis for new growth.
Back in April, World Bank President Robert Zoellick suggested that China should help Europe by encouraging its investment funds to seek business opportunities in the continent.
The most important thing would be for some [Chinese] investment funds to look at opportunities in Europe, Zoellick told China Daily on the sidelines of the Boao Forum for Asia Annual Conference 2012. That will help with the growth European economies need.
But can China's generosity lift the euro area out of its crisis?
Not a chance, said Ravi Ramamurti, CBA distinguished professor of International Business & Strategy and director of the Center for Emerging Markets at Northeastern University in Boston.
Europe needs hundreds of billions of dollars in inflows, not the tens of billions that Chinese acquisitions in Europe can provide, Ramamurti said. It won't really matter even if Chinese FDI [foreign direct investment] in Europe tripled yet again in 2013.
China, which became the world's fifth-largest foreign investor in 2010, represents only 3.5 percent of total foreign direct investment in Europe, while the U.S. accounts for 21 percent, according to De Gucht.
If Europe can avoid the collapse of the euro and sustain the 25 percent share of foreign direct investment it captured in the 2000s, Rhodium projects, China could bring $250 billion to $500 billion in fresh capital to Europe this decade.
Even if Chinese outflows underperform and Europe ceases to attract as big a share, an annual average of $20 to 30 billion would be expected for the coming decade, said the report, written by Thilo Hanemann and Daniel Rosen.
Beware Of These Risks
While rising Chinese investment presents myriad opportunities for Europe, the deal isn't risk-proof.
For instance, the report said, Europe could be exposed to greater volatility in the event of severe economic disruption in China, and Chinese firms could repatriate high-value activities after making acquisitions.
In addition, Beijing could mix money with politics, as it has done with Japan over rare earths.
Finally, there are national security fears as China is a one-party authoritarian state with values at variance and sometimes at odds with those of OECD countries, Hanemann and Rosen said.
State ownership and influence create special concerns about government-driven, non-commercial motives for investing. And China is not a European ally but an emerging power with a modernizing military, the report noted.
China and Europe have good relations, but there is uncertainty about the future, Hanemann and Rosen said.
Looking For Bargains? Or ... An Escape?
Ongoing sovereign-debt woes in the single-currency bloc have created opportunities for Chinese companies to snap up European businesses at depressed valuations.
The largest investment in Europe was the 8.7 percent stake in UK utility Thames Water acquired by China Investment Corp., the country's sovereign wealth fund. The size of the deal was never disclosed, but A Capital, a private-equity firm based in China and Paris, valued it at $779 million.
Two recently announced large investments in Europe include: the acquisition of German manufacturer Putzmeister Holding by Sany Heavy Industry Co., LTD (SHA: 600031) and the acquisition of a 21 percent stake in Portuguese power supplier EDP-Energias de Portugal SA (ELI: EDP) by China Three Gorges Corp.
However, this would be a buying opportunity for China only if the Chinese company has a compelling justification for the acquisition -- such as being able to open vast new opportunities in China for the acquired firm or its technology, Ramamurti said.
It would be foolish to for a Chinese company to buy European companies simply because they are cheap, Ramamurti said.
I fear that some Chinese companies may be using foreign direct investment as a tactic for siphoning money out of China and they would probably regard Europe as one of the safer locations for holding assets, he added.
© Copyright IBTimes 2023. All rights reserved.