Canada Raises Terrorist Attack Threat Level After Terrorism Sympathizer's Hit-And-Run Attack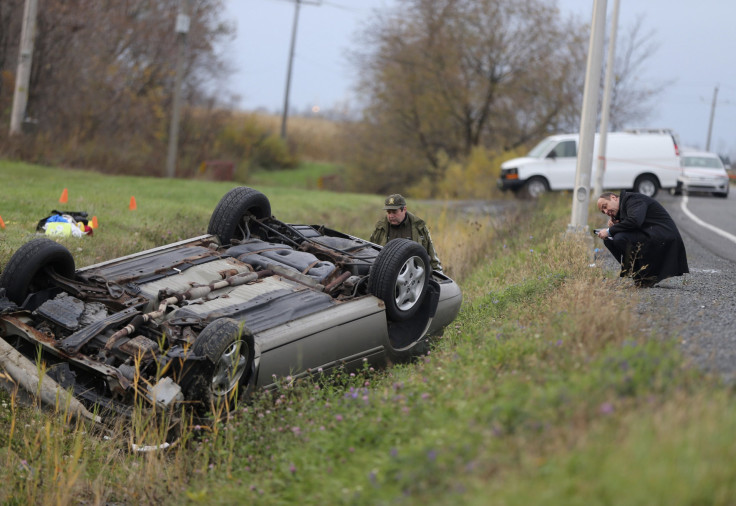 Canada raised its terrorist attack threat level from "low" to "medium" on Tuesday. The change came a day after a Quebec man, who had previously attempted to leave Canada for Turkey, carried out a fatal hit-and-run attack on two Canadian military men. Suspect Martin Couture-Rouleau was one of 90 Canadians being monitored by the Royal Canadian Mounted Police, or RCMP, for being terrorism sympathizers, CBC News reported.
The change is not in response to a specific threat to Canada, the country's public safety minister said Tuesday. Instead, it is the government's response to an increase in foreign recruitment by the world's most feared terrorist groups like the Islamic State group and al Qaeda and to the large number of Canadians who have left the country to join battles in countries like Syria and Iraq.
"The decision to raise the level is linked to an increase in general chatter from radical Islamist organizations like ISIL (ISIS), al Qaeda, Al Shabaab and others who pose a clear threat to Canadians," according to a statement from the Ministry of Public Safety and Emergency Preparedness via Toronto news outlet CP24.
The Canadian Security Intelligence Service, or CSIS, has recently estimated that between 130 and 145 Canadians have left the country to fight alongside terrorist groups, assist in recruiting to radical organizations, help fund terrorism, or participate in extremist training camps, the Toronto Star reported.
This summer, Couture-Rouleau, 25, attempted to be part of that statistic. The RCMP seized his passport in June when authorities suspected him of becoming radicalized after he converted to Islam in 2013. He was later released and given back his passport as authorities lacked evidence to charge him. A month later, Canadian authorities caught him on his way to Turkey, a known entry point to join ISIS and al Qaeda fighters in Syria. There was still no evidence that could lead to his arrest.
'We could not arrest someone for having radical thoughts. It's not a crime in Canada," RCMP Superintendent Martine Fontaine said at a press conference Tuesday.
On Monday, Couture-Rouleau killed one man and injured another when he struck them with his vehicle. He was later shot and killed by police after he fled the scene, CBC News reported. The suspect reportedly waited hours for his victims and the attack was carried out with "the violent expression of an extremist ideology," according to CSIS.
© Copyright IBTimes 2022. All rights reserved.
FOLLOW MORE IBT NEWS ON THE BELOW CHANNELS