Canada School Shooting: Deaths Reported At Saskatchewan High School, Trudeau Confirms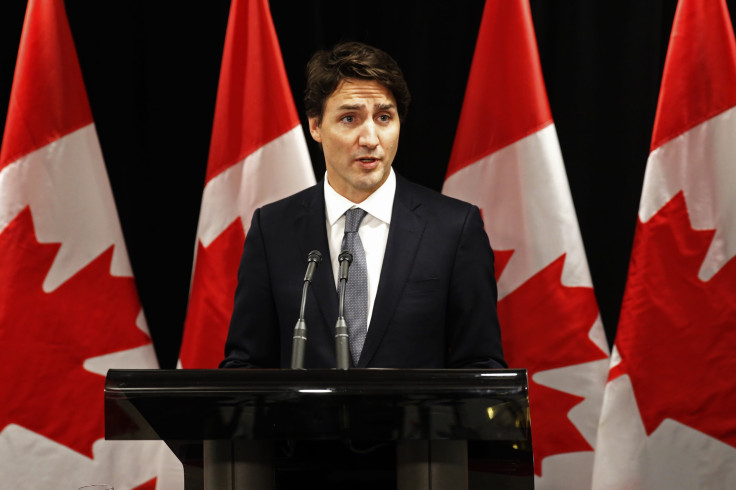 UPDATE: 11:15 p.m. EST -- A 23-year-old teacher, the daughter of the acting mayor of La Loche, Saskatchewan, has been identified as one of four people killed in the town Friday, the National Post reported. La Loche acting Mayor Kevin Janvier told the Associated Press that his daughter Marie, a teacher, was shot dead by the alleged gunman, the Post reported.
Two other people killed were identified as brothers of the gunman.
UPDATE: 9:03 p.m. EST -- Four people were killed in a shooting in northern Saskatchewan -- not five, as Prime Minister Justin Trudeau previously told reporters in Davos, Switzerland, according to the Royal Canadian Mounted Police. Officials said the shooting may have begun at the suspect's home, before it unfolded at La Loche School, Reuters reported.
"I'm not 100 percent sure what's actually happened, but it started at home and ended at the school," La Loche Mayor Kevin Janvier said.
Original story:
At least five people were killed and two others were injured in school shooting Friday in Saskatchewan, Canadian Prime Minister Justin Trudeau confirmed to the Associated Press. A suspect in the shooting at La Loche School is in custody, according to officials.
Police were called Friday afternoon to the school, which is located in a remote part of the Canadian province. A student told CBC News that he heard several gunshots before escaping the building.
"I ran outside the school," Noel Desjarlais said. "There was lots of screaming. There was about six, seven shots before I got outside. I believe there was more shots by the time I did get out."
This story is developing and will be updated as information becomes available.
© Copyright IBTimes 2023. All rights reserved.