Canada's Historic Marijuana Vote: The Good And The Bad
Whether you realize it or not, you're now a witness to history. On Thursday, June 7, Canada's Senate voted on bill C-45, which is better known as the Cannabis Act. If signed into law, the Cannabis Act would allow our neighbor to the north to become the very first developed country in the world to have legalized adult-use marijuana. It would also open the door to $5 billion or more in added annual sales for the legal weed industry.
This article originally appeared in the Motley Fool.
Of course, with this vote came mixed results and emotions. Here's what you need to know about the Cannabis Act and legal marijuana in Canada moving forward.
The good
Obviously, the most exciting news for cannabis enthusiasts and marijuana stock investors is that the Canadian Senate easily approved bill C-45. The tally, which included one absentee, was 56 votes in favor of the Cannabis Act compared to just 30 votes against. This was an overwhelming show of support to legalize recreational marijuana throughout Canada and fulfill a long-running promise to do so by Prime Minister Justin Trudeau.
This was also a longtime coming for the Cannabis Act. After being approved in the House of Commons, it took 14 months of debate, argument, and amendments to reach a vote in the Senate this past Thursday. Said Quebec Senator Andre Pratte, via the Richmond News, "What do we do? Do we take a deep breath, close our eyes and stick with a demonstrated failed, hypocritical, unhealthy, prohibitionist road of the past? Or do we move forward, eyes wide open and choose the alternative?" Needless to say, most senators fell in line with Pratte's line of thinking.
With the Senate viewed as the last major hurdle for the Cannabis Act, this vote all but ensures that, at some point soon, adult-use marijuana will be legal in Canada. It also means that cannabis companies haven't wasted their time and capital by expanding their capacity at a rapid pace over the past year.
The bad
However, the Senate's vote wasn't a landslide of good news. On the downside, the Cannabis Act that the Senate passed had more than 40 new amendments added to it, relative to when it was first passed by the House of Commons over a year ago. These new amendments would, among other things, give Canada's provinces the right to ban the home-grow of cannabis, give Parliament the right to vote on whether or not to introduce edibles and vaporizers at some point in the future, and would "[ban] promotion by cannabis companies on merchandise and non-cannabis objects," according to the Financial Post.
How is this bad news, you ask? The issue is that each of these added amendments could represent a roadblock for the House of Commons, which now has to vote on the amended bill. It's possible that members of the House of Commons are perfectly fine with these changes, and bill C-45 sails right through, upon which it would head to Justin Trudeau's desk. But if there's any sort of disagreement or debate, it's possible that more amendments could be introduced, at which point the Cannabis Act could bounce back and forth between both houses of Parliament for a few weeks.
Ultimately, the addition of these more than 40 new amendments is very likely going to push back the proverbial waving of the green flag on cannabis. Initially slated to start July 1, 2018 last year, then pushed back to August or September earlier this year, it's now looking as if recreational weed sales aren't going to kick off until September or October, at the earliest.
The unknown
Then, of course, we have plenty of unknowns. For instance, this delay might actually be excellent news for some of the country's marijuana growers, while terrible news for others.
As an example, Ontario-based Aphria (NASDAQOTH:APHQF) has two major projects under way – Aphria One and Aphria Diamond – which aren't expected to be complete until sometime in January 2019. These facilities are expected to generate a respective 100,000 kilograms and 120,000 kilograms for Aphria (it's worth noting that Aphria Diamond is a joint-venture with Double Diamond Farms). Along with the recently acquired Broken Coast Cannabis, Aphria's 230,000 kilograms of annual production at full capacity are good enough for third-highest in Canada. Yet, given its relatively late project completion dates of January 2019, its tardiness could cost it retail consumers and long-term supply deals. The delay from July 2018 to perhaps October 2018 works in Aphria's favor by narrowing the advantage of some of its peers that have completed projects.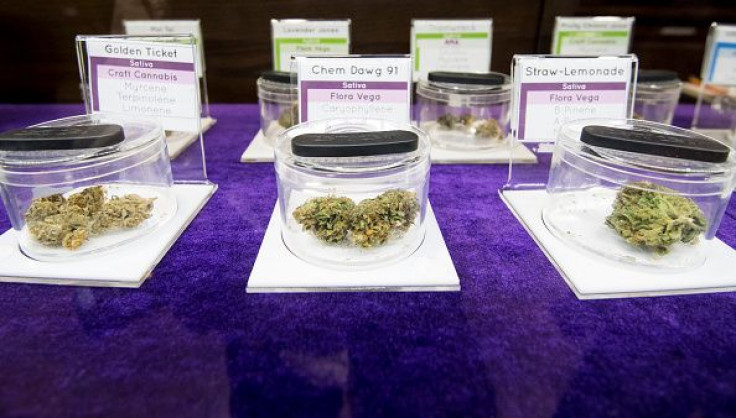 Comparatively, another month or two delay isn't such great news for Canopy Growth Corp.(NYSE:CGC) or Aurora Cannabis (NASDAQOTH:ACBFF), both of which have key facilities that are essentially ready to push out production when legal sales commence. Canopy Growth has tripled its licensed production capacity in British Columbia to 2.4 million square feet just since the year began. Meanwhile, Aurora Cannabis' Aurora Sky project, an 800,000 square foot greenhouse capable of more than 100,000 kilograms of annual production, is slated for completion this summer. If there's any further delay in the launch of recreational weed, Canopy Growth and Aurora Cannabis may lose some of their competitive edge.
Another unknown is what might happen to marijuana supply and demand in Canada. Initially, it's looking as if there will be a shortage of cannabis given that most growers have capacity expansion projects extending into 2019 or even 2020. This staggered greenhouse completion, coupled with the lengthy approval of cultivation and sales licenses, is likely to cause a supply shortage over the first year or two.
The question is: what happens in 2020 or beyond? By 2020, my estimation is that Canadian growers could be producing 2.4 million kilograms of marijuana a year. With Health Canada calling for domestic demand to hit approximately 1 million kilograms, this suggests an oversupply of well over 1 million kilograms. Where does this oversupply go? A lot of it should head to overseas countries that have legalized medical cannabis. But what we don't know is whether these overseas markets can absorb 1 million or more kilograms. If they can, per-gram marijuana prices should remain strong for the intermediate future. If not, Canadian cannabis could follow a similar path as in Colorado, Washington, and Oregon, whereby prices plummeted within a year or two following legalization. Should that happen, pot stock margins will undoubtedly feel a pinch.
These are definitely exciting times for the legal cannabis industry, but there are still a lot of unknowns yet to be hashed out.
Sean Williams has no position in any of the stocks mentioned. The Motley Fool has no position in any of the stocks mentioned. The Motley Fool has a disclosure policy.
FOLLOW MORE IBT NEWS ON THE BELOW CHANNELS