Canadian Al-Qaeda Recruits In Syria Held Theo Curtis And Matt Schrier Hostage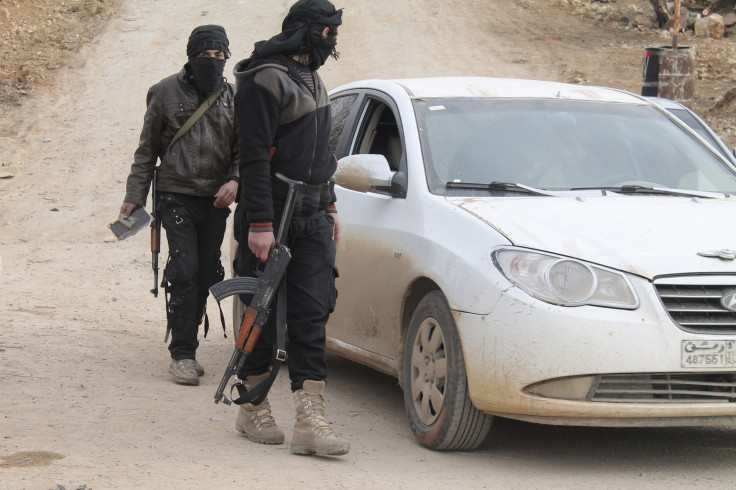 At least two Canadian nationals went to Syria, joined al-Qaeda affiliate Jabhat al-Nusra and took part in holding U.S. journalists Theo Curtis and Matt Schrier hostage, according to CBC News. Both have since been released.
Sources told CBC that the Canadian militants forced journalists to hand over their computers, passwords and eventually their credit card information. Using the journalists' email accounts, the militants sent emails to the hostages' families impersonating them. Using the credit cards, they bought electronics on eBay. It is not clear where they had the electronics delivered.
The captors were among a larger group of Canadians who have travelled overseas in the past year to join militant groups. The Canadian government has estimated the number at around 130, but CBC News reported it's between 200 and 300. The government is aware of at least 80 Canadians who have returned to Canada after travelling for "suspected terrorism-related purposes," according to the 2014 Public Report On the Terrorists Threat to Canada.
In late August, a Canadian imam from Calgary and founder of the Islamic Supreme Council of Canada (ISCC) warned that extremist groups like the Islamic State were recruiting across the country. Last week CBC News reported that two brothers from Calgary left Canada to join the Islamic State, formerly known as the Islamic State of Iraq and Syria (ISIS).
"I am convinced that this recruitment is going on right here in this country, under our noses, in our universities, in our colleges, in the places of worship, in our community," Syed Soharwardy told CBC public television.
As for the journalists' captors, they seem to still be in Syria. Curtis was released in August while Schrier managed to escape last year.
© Copyright IBTimes 2023. All rights reserved.